Battle Trust Memory Lane [39]: Battle Tapestry heads for Oban Distillery!
Oban's street signs used Gaelic too so Fasanta was easy to enjoy!

A weekend visit to Oban with the Prestonpans Tapestry wasn't on our original itinerary for telling the embroidered tale of Bonnie Prince Charlie's Victory in 1745. But then Oban is a place of more than a few delights and surprises - not least its young but intriguing Fasanta Festival [Gaelic for Fashionable]. It's a recent initiative from Dunollie Museum and Castle which celebrates Scottish textile heritage and is already attracting a loyal following. And although it rained all the while we were there we were told that was normal. Our host throughout much of the while was Robin MacDougall Younger of Dunollie.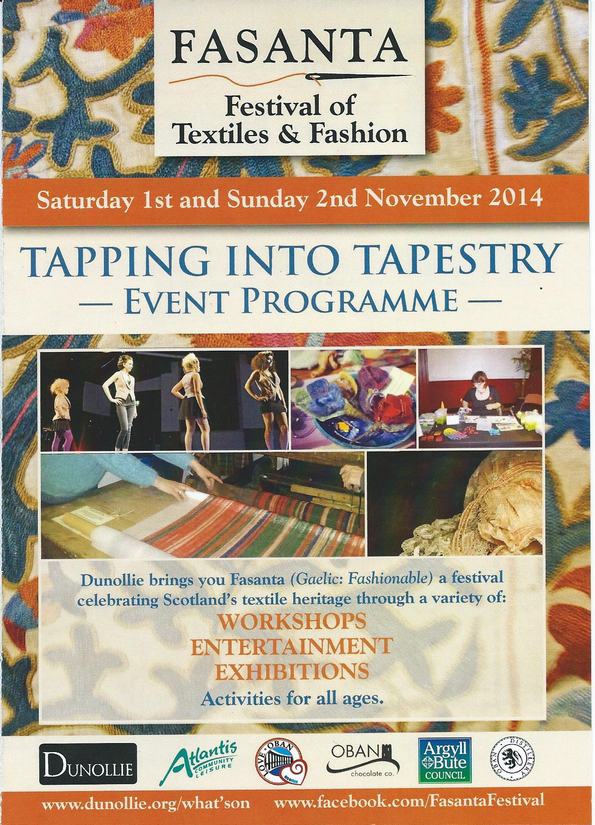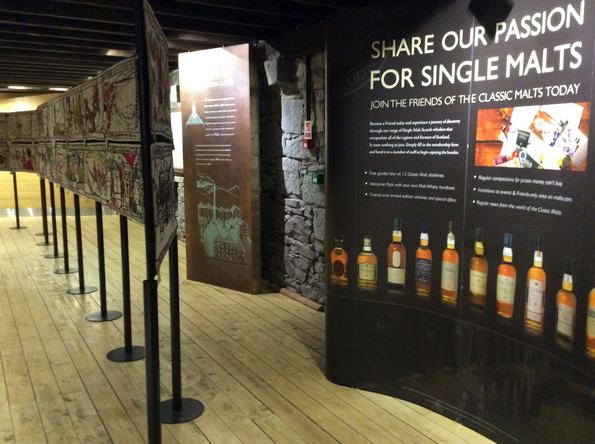 We had wondered where we might exhibit but in the end it was an easy decision since the assembly area at Oban Distillery was ready and willing. We fondly believe our tapestry will for a while to come carry the angel's share. We welcomed several hundred visitors, some en route to the distillery tour of course, but plenty of old friends from the 2010/ 2011 Highlands tour - including our own Tapestry 'stalker', Marjorie Haddo and friends. She was in Inverness for the Diaspora Tapestry just the week before arriving after closing time but gaining entry somehow! BBC Alba came too to capture the Gaelic occasion.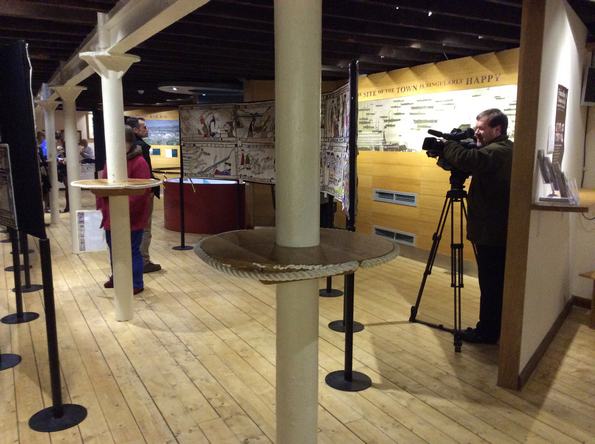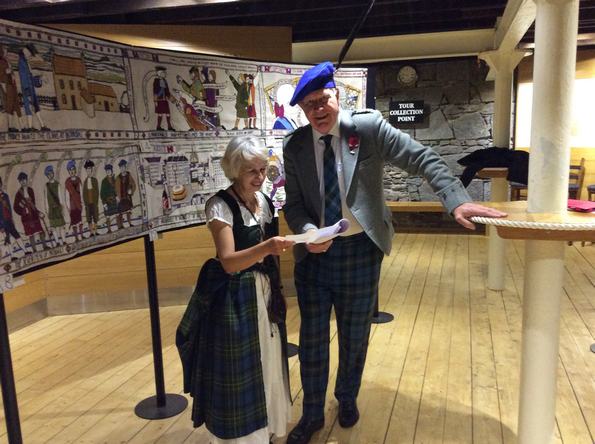 Dorie Wilkie and Gordon Prestoungrange both gave talks to groups at the town's Corran Halls and Dorie ran a workshop as well. Family visitors had a Fun Trail to follow at the Tapestry [see below]. And for the final Sunday evening we were much flattered to see the Tapestry's images and our story line as the backdrop to an evening of weaving, song and musical entertainment, Fighe - Weave, led by Rachel Walker.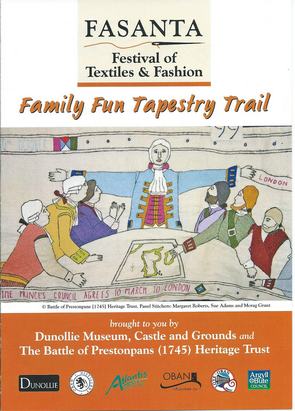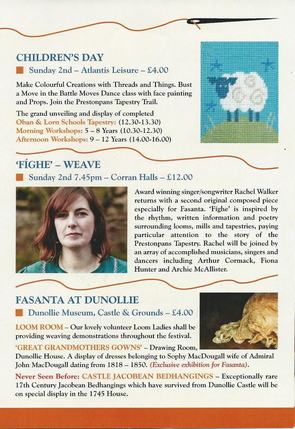 Sincere thanks to all at Oban, especially Fiona and Avril, who guided and assisted magnificently and to the Trust's indomitable B Team, Carol Oliver and Sylvia Burgess, who staffed the exhibition.




Published Date: July 20th 2020