Battle Trust Memory Lane [36]: George's Union Flag flies on the Bing
Observant passers by and walkers will have noticed ...

For 5 days only, between the birth and death anniversaries of HM King George II of Great Britain and of Ireland, the Union flag as carried by Sir John Cope's redcoats at the Battle of Prestonpans flew above the 1745 memorial battle byng at Meadowmill.

Donated to the Battle Trust by redcoat re-enactor Neil Innes, it goes some way to acknowledge the role played by the Hanoverian soldiers .... a step which some believe to be long overdue.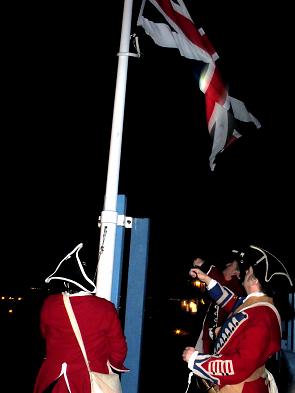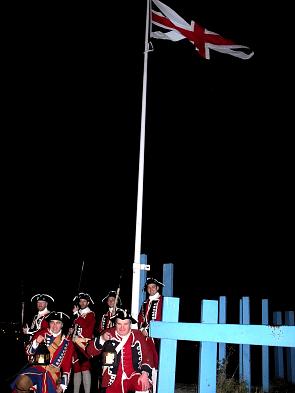 The Edinburgh Town Guard, a company of the Alan Breck Prestonpans Volunteer Regiment, was at the byng at dusk to salute the flag as it was raised.

Arran Johnston reported:

"I've never climbed the byng in the dark before, but it was a beautiful clear evening to try it!

The flag was raised at 7pm, with the Redcoat re-enactors performing a salute and giving three cheers for King George, before pausing in memory of those killed and wounded in the battle. It was all rather atmospheric, done by lantern-light."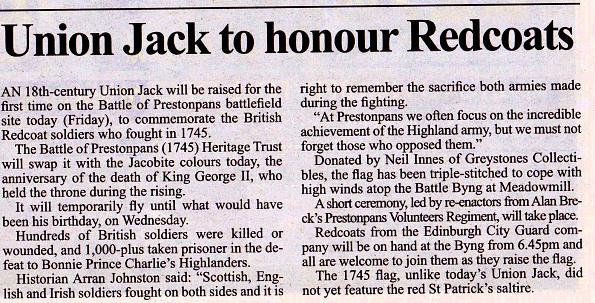 Published Date: July 17th 2020