Battle Trust Memory Lane [35]: Prince demands B&B at Pinkie House after Victory
... it's well known that the Prince spent the night after his Victory, 21/ 22 September 1745 at Pinkie House ...

It was an ironic stopover since it was in fact the home of the Hanoverian Secretary of State for North Britain [otherwise Scotland!] Viscount Tweeddale ... as recorded in the Tapestry panel by the Craft Clinic Group.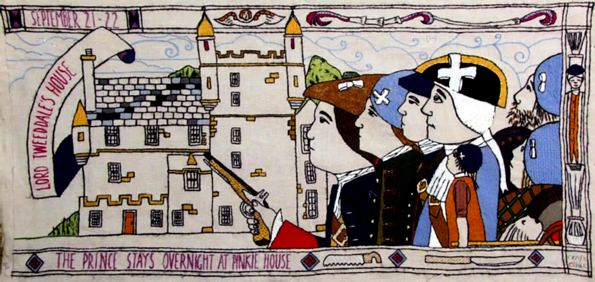 The Prince and his party arrived only after two recorded events had taken place. First the Prince took a late breakfast at the cannons and then ensured that the wounded on both sides were attended to - they were all his father's subjects after all. There is seemingly no record of just who took breakfast with him or indeed also stayed overnight at Pinkie House but undeterred, for the 2013 re-enactments a visit to claim B&B was clearly necessary. Necessary because a large number had there gathered to celebrate the 400th anniversary of the building of Pinkie House.

And so it came about ... the cocktails and canapés were loudly interrupted by the sound of the pipes, a hammering on the doors and a Prince's 'demand' for overnight digs!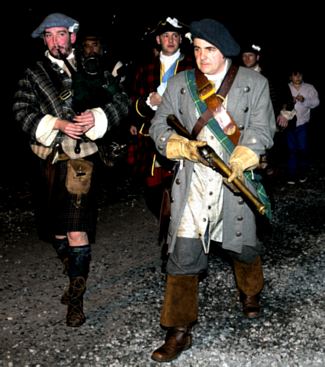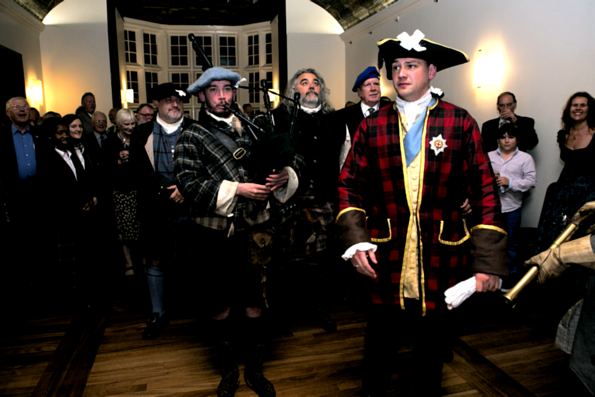 Once entry was gained, The Prince proudly announced his Victory to the assembled company which brought cheers from all save one bearded Hanoverian [declaring himself to be an English-man] who loudly expressed his dismay ... but amid much amusement was graciously spared his life!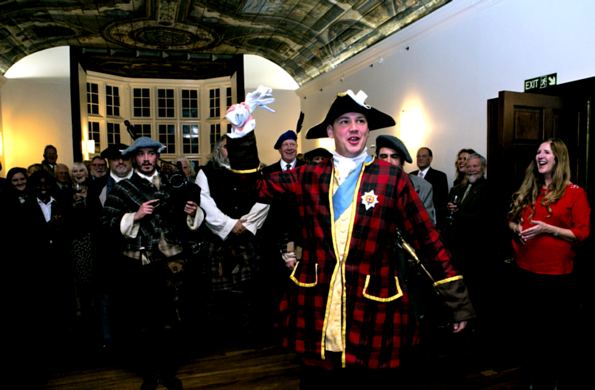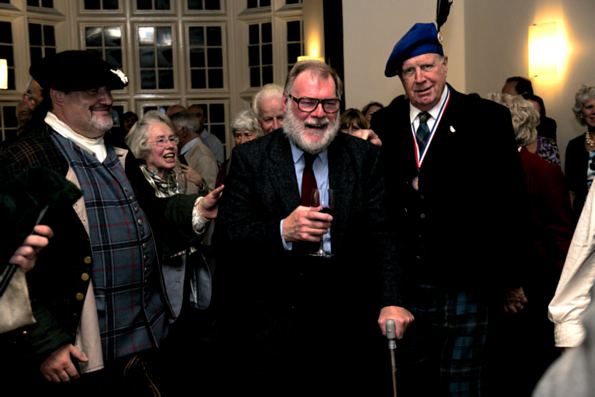 The Prince's 'transient' supporter in the Baron of Prestoungrange [soon to be the Hanoverian Lord Advocate], right, was quick to share a glass of wine with known Jacobite supporters Sir Charles and Lady Fraser of Inveresk. Ann Fraser was of course one of the Prestonpans Tapestry's stitchers!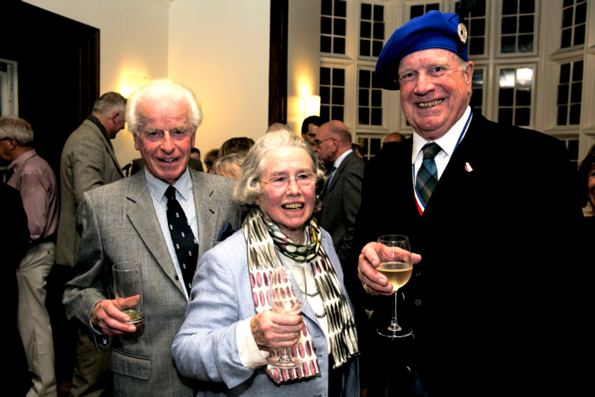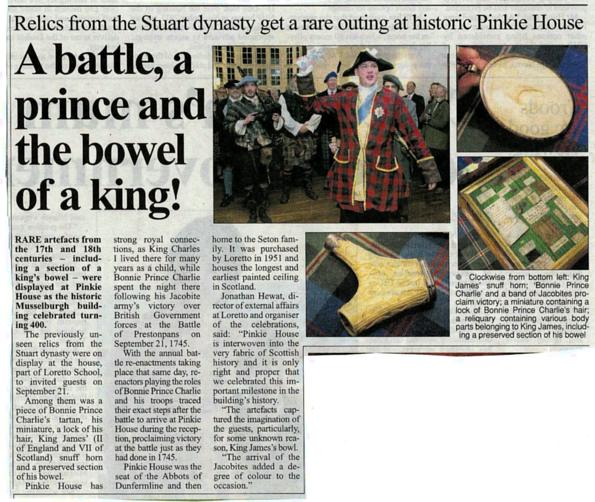 Published Date: July 16th 2020