Battle Trust Memory Lane [34]: Cope Lands and Holds Council of War in Dunbar 2013
Too late to save Edinburgh, but ready for a fight

Having missed his chance to engage the Highlanders at the Corrieyairrack Pass, Cope had perforce marched via Inverness and Aberdeen to take barges back to the capital. But he arrived too late. The Prince was already at The Palace of Holyrood and Cope had to land at Dunbar. [He clambered ashore at 'Cope's Steps' still to be found today]. The 2013 re-enactments captured that moment [as does the Tapestry panel at the foot of this Newsnet stitched by Ena Cunningham of Dunbar] and carried it through to a Council of War ...



' .... the Council of War in Dunbar was hotly debated at the Town House, Cope having entered through the medieval entrance and stairs to reach the Burgh Chambers. An informer from Edinburgh dutifully reported the "sorry state of the Jacobite forces". So the Council was able to agree to recommend to Sir John that he marched west immediately for Edinburgh, taking the low road after Haddington via Prestonpans!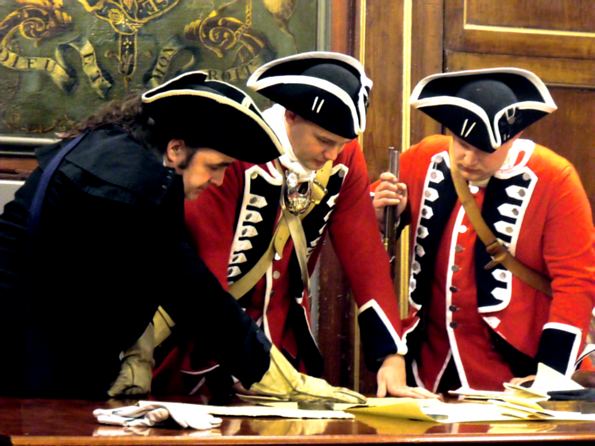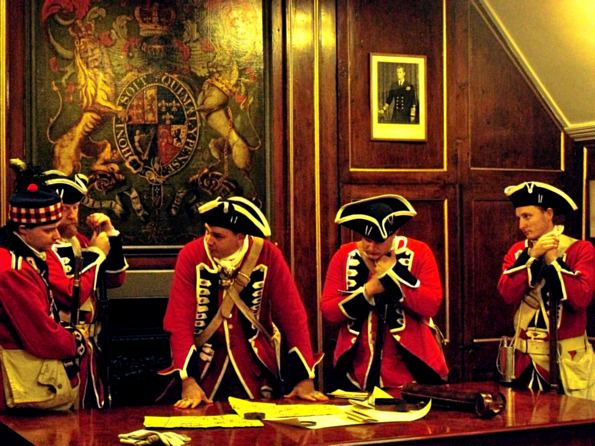 The redcoats indeed marched at once to Haddington and on towards Edinburgh where Cope had pre-agreed plans for the Castle Garrison within the city [it had not surrendered to The Prince] to break out as he attacked and give him entry.

The Highlanders however had their own plans to frustrate Cope. They were already mustered at Duddingston and made ready as soon as Cope's barges were spotted at Bass Rock to march out towards the redcoats through Musselburgh and Inveresk, taking their initial positions on the hills at Tranent above Prestonpans. The stage was soon set for the battle itself ....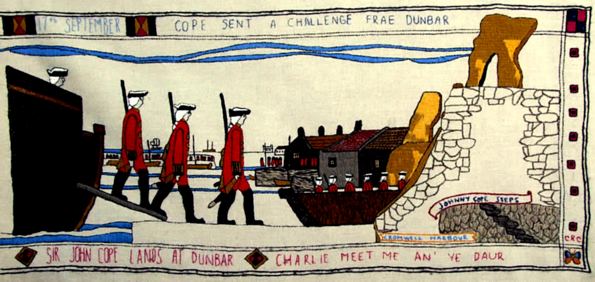 Published Date: July 15th 2020