Battle Trust Memory Lane [20]: The Prestonpans Tapestry on the road @ Kirk Hall
... YES, 3 'Festivals' including Viewing the Prestonpans Tapestry at the Kirk Hall!

As one drank a civilised cup of coffee only last Thursday at Gullane Village Hall, to which 722 other visitors made their way, some wisecracker asked: 'Where's the beer tent?' Since 1745 was the dawn of much enlightenment in these parts it wont be surprising that the query is being explored, even answered this coming Sunday. Just 3 days later. How's that for service levels? However, taking the 3 Festivals in sequence it must be that the 'festival' at the Sheep Heid comes last.

First, Highlanders' March from Holyrood to Duddingston

It was on September 19th that the Prince and his army marched across Arthur's Seat to Duddingston to begin their confrontation with Cope who had just landed at Dunbar. It meant up and over rather than around the western edge which would have been in the line of fire of the castle's cannons. Under Colonel Watters command the Alan Brecks assembled and gathered in what he politely termed 'the baggage' of walkers just behind the Palace of Holyroodhouse where earlier in the week HM Queen Elizabeth and His Holiness Pope Benedict XVI had taken lunch. The weather at 10 am had seemed less than encouraging but by 1.30 pm it was fine for the march.

click to enlarge all photographs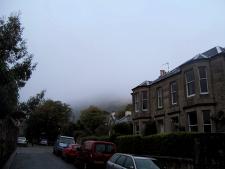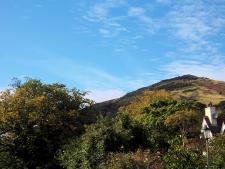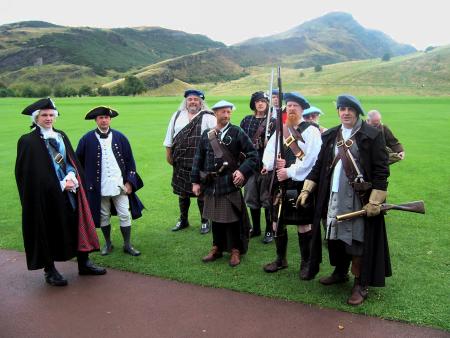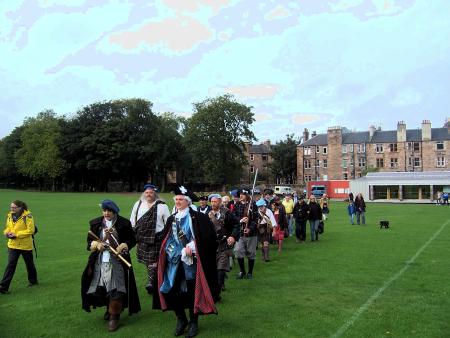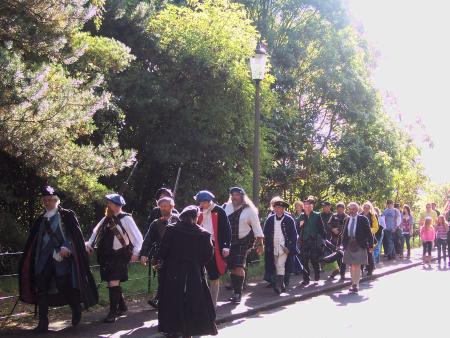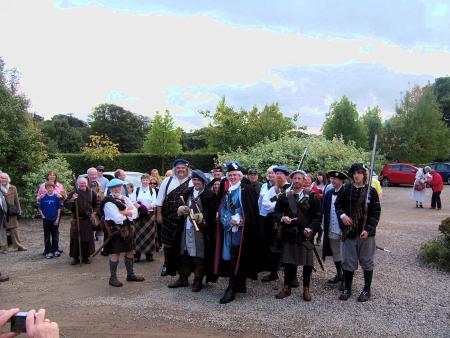 Secondly, the Prince held a Council of War in Duddingston Kirk Hall

As history, and our Tapestry panels remind us, on arrival at Duddingston the Prince called a Council of Chiefs which resolved they would proceed to attack Cope at the earliest opportunity. In the Kirk Hall where the Tapestry was hanging, the Prince [aka Arran Johnston] and members of the Regiment re-enacted the moment to a most appreciative audience. It was an audience that had flowed in throughout the day, including Sunday School and a school group, with a total count well in excess of 400. Stichers who had created local panels were there and more besides. But for one and all, as the afternoon wore on, it was time to attend the third festival - at the Sheep Heid.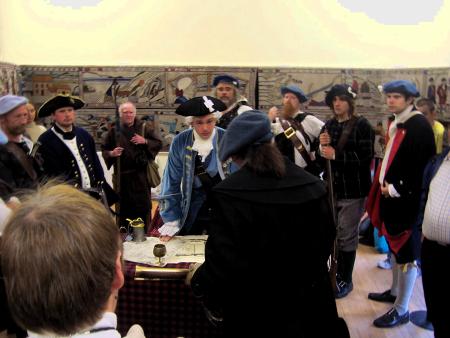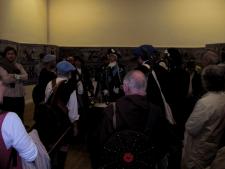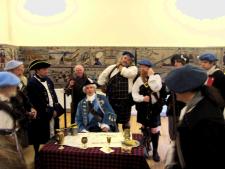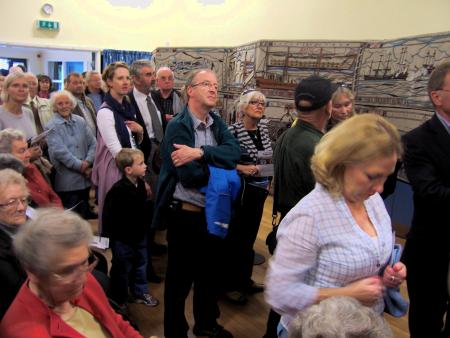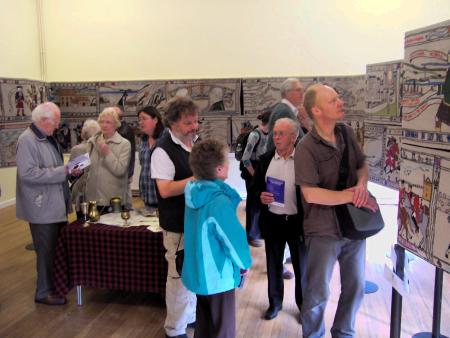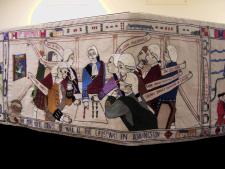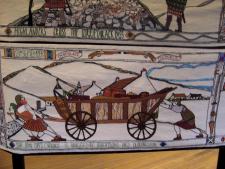 Duddingston's Sheep Heid Inn - the oldest surviving pub in Scotland - was holding its Scottish history-themed Beer Festival this weekend for charity.

Archaeologist/ Publican 'DJ' Johnston-Smith briefed one and all: "We are attempting to raise a little cash from a raffle and sales of ale guides for the Edinburgh Sick Kids Friends Foundation and working with the Battle of Prestonpans 1745 Heritage Trust, Historic Scotland's Rangers and the Duddingston Historical and Archaeological Society - together they created the re-enactments of Bonnie Prince Charlie's march on his way to the Battle of Prestonpans.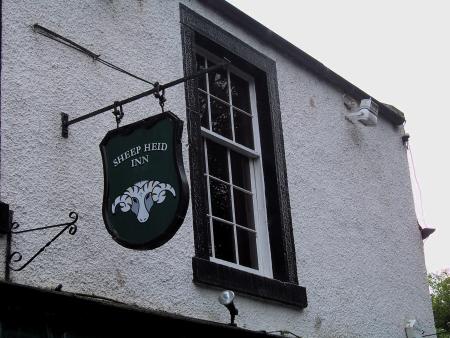 "We have chosen many of our beers to reflect this event - ales from that last bastion of Jacobite resistance in Scotland the Traquair Brewery, as well as individual brews such as Claverhouse, Inkie Pinkie, Sherriffmuir and Prestonpans Fowler's IPA - famous since the '45. They all reflect the histories and traditions of this turbulent period in Scotland's History.

"Additionally we have been busy making black and white Cockades (Hanoverian or Jacobite) to sell for a £1 to raise a little more for the Sick Kids. We'll let the people of Edinburgh in 2010 show their alleigance in the way their predecessors did 265 years ago, the results might prove interesting, but to be honest we haven't made quite as many black Cockades!"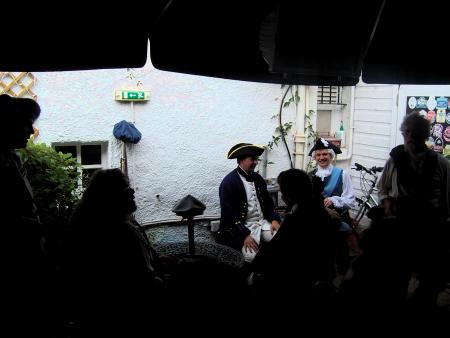 'Twas a brilliant and thoroughly enjoyable occasion ...

The ambitious sequence of 3 Festivals at Duddingston worked extremely smoothly. The Heritage Trust was most grateful to Historic Scotland's Rangers, to DJ at the Sheep Heid and to the Elders of the Kirk who made so many kind and helpful arrangments. And so, one more cameo for the Battle Trust's has been added to the archives ....


Published Date: June 30th 2020