Battle Trust Memory Lane [13]: Sunset for the Redcoats in Prestonpans ...
Announcing the Re-enactments with a show of strength!

As always, the annual Battle Re-enactments in Prestonpans commenced with a nightime occupation of The Pans by the two armies. And once again they did so in grand style, marching through town from The Greenhills encampment to The Prestoungrange Gothenburg - proud once again to play hosts to the combatants. Fine ale and battlefield sustenance are always to hand.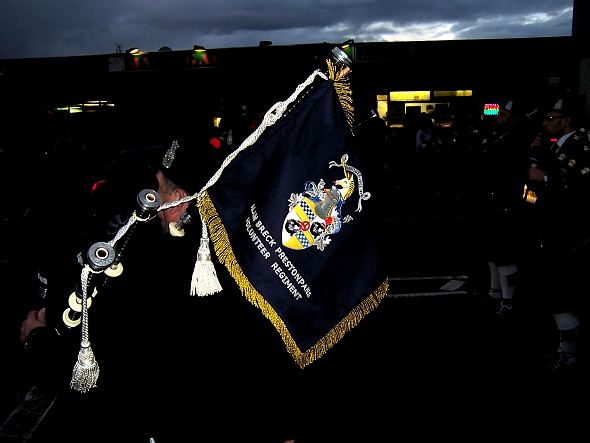 The pictures below show the marchers, led by the Pipes and Drums of the Alan Breck Regiment of Prestonpans Volunteers [aka The Prestonpans Royal British Legion]

click to enlarge all pictures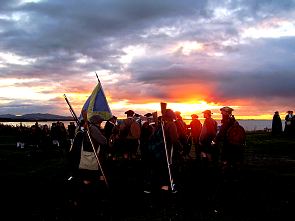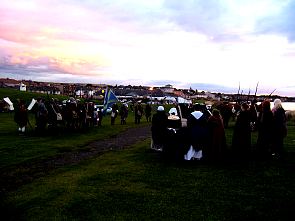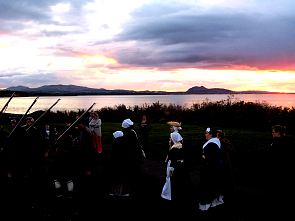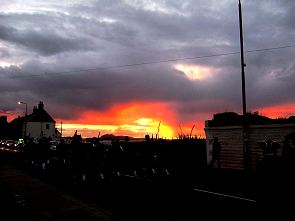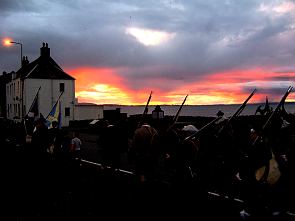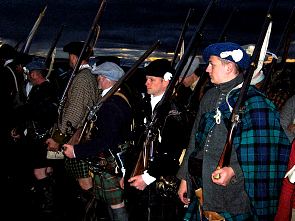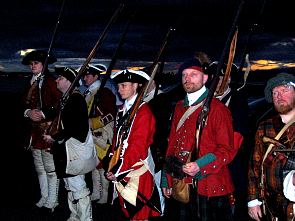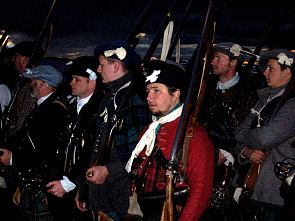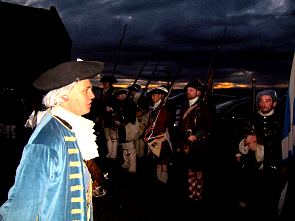 ... and Yes, at The Prestoungrange Gothenburg

Each year the Goth as it is affectionately known is delighted to honour The Prince's Notes for regular meals, the 5AM Scotch egg and soup, the Riggonhead breakfast and the annual Ceilidh. After occupying the town the re-enactors immediately begin to enjoy the benefits!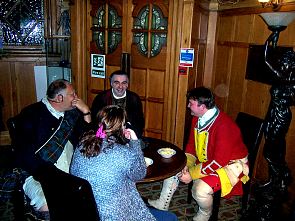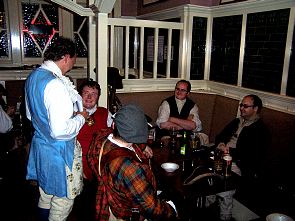 ... but the Battle Cairn at Meadowmill was not forgotten ..

... earlier during the evening the Prince laid a wreath at the battle cairn for all who died whether for King George or for King James. [photographer's shadow is June Coull. Many thanks June!]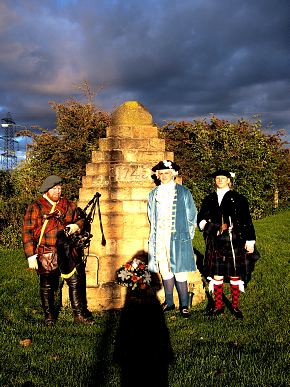 Published Date: June 21st 2020