Battle Trust Memory Lane [12]: Redcoats occupy The Pans but flee next day ...
Troop Musters begin with Redcoats Occupying The Pans

As has now become the annual pattern, although it took place an hour later this year at 7pm, the Redcoats occupied the town as Cope had in 1745. Assembling at Prestonpans War Memorial the re-enactors accorded the redcoats moments of fleeting superiority as they led the march to The Prestoungrange Gothenburg where the now traditional hospitality awaited them - including a Fowler's Battle Ale especially brewed for the weekend by Head Brewer Roddy Beveridge.

click to enlarge all pictures & the Trust's sincere thanks to so many who made these available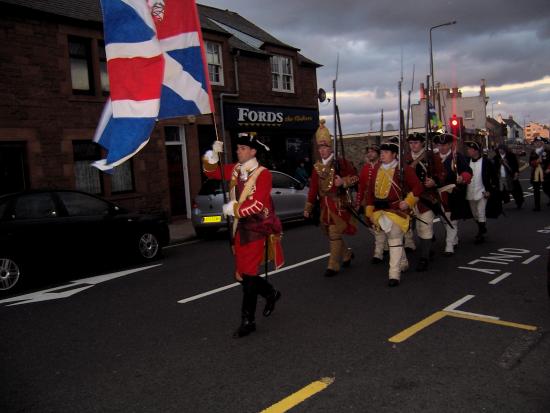 They were of course preceded by the Alan Breck's own colour bearing Pipes and Drums - aka Prestonpans Royal British Legion. And the sun set elegantly over Edinburgh across the Forth pressaging fine weather for the weekend which indeed came to pass.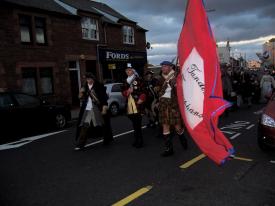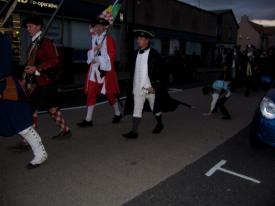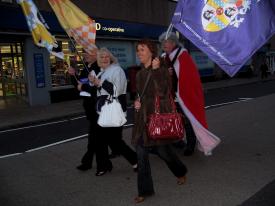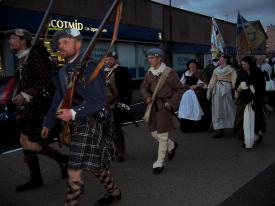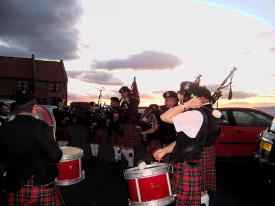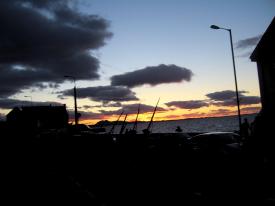 The historic Battle recommenced at 3 pm on both Saturday and Sunday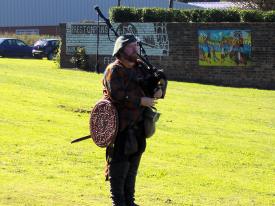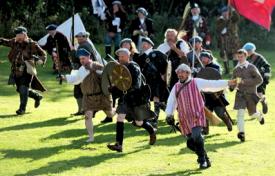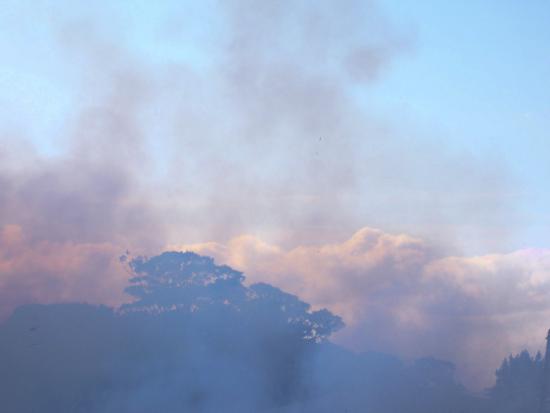 This year the Alan Brecks had resolved to offer battle engagements [and indeed acces to the encampment and drills] on both days of the weekend. It proved a great success bringing upwards of 1500 visitors to Cuthill Park. Sunday's 'enhanced' engagement outlasted the customary 15 minutes of Prestonpans history. The 77th Montgomeries were once again with us from the Czech Republic, as were Lace Wars, the Glenbuckets, Birkbeck's Battery from Glasgow, Veritas Vincit and the Charles Edward Stuart Society from Derby. And of course the ever growing numbers of our own Alan Breck Prestonpans Volunteers.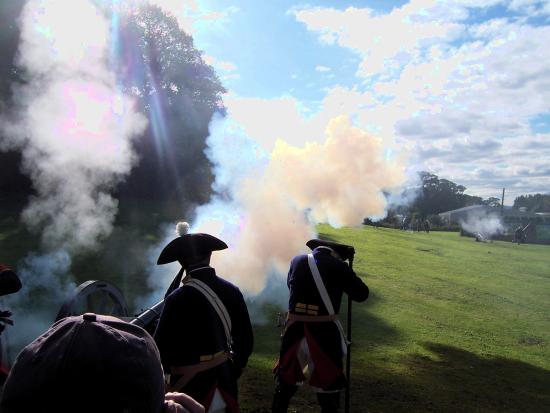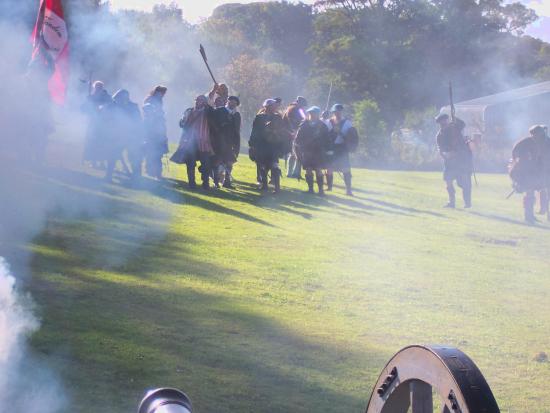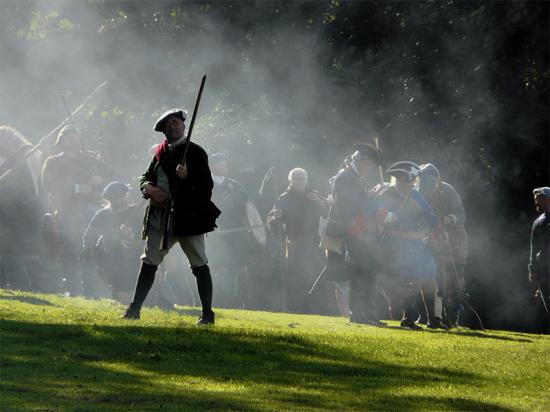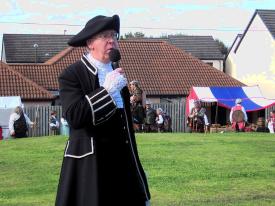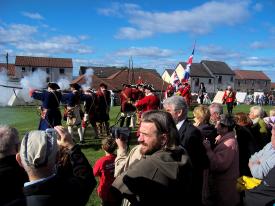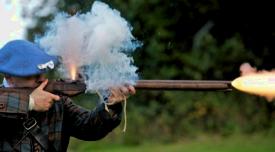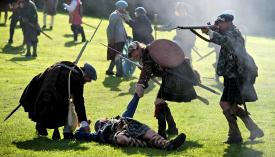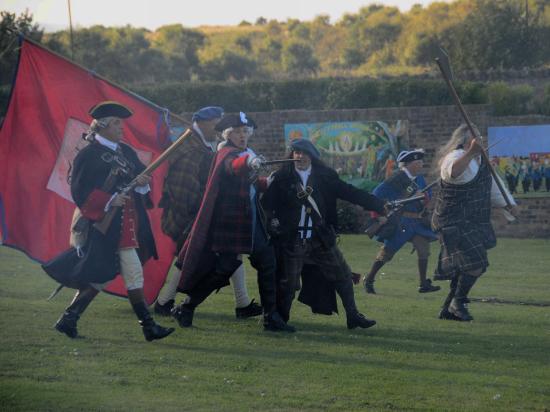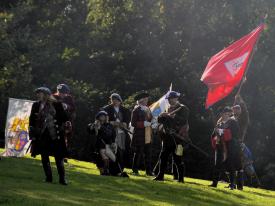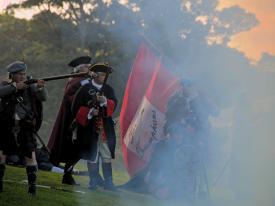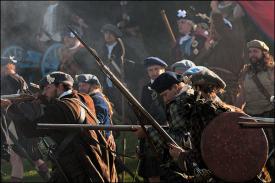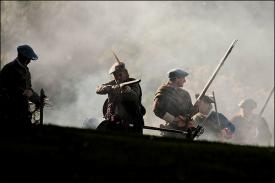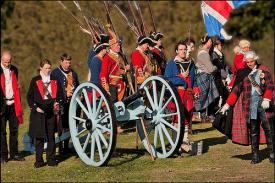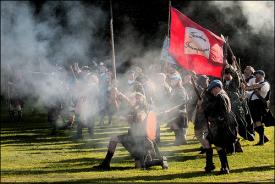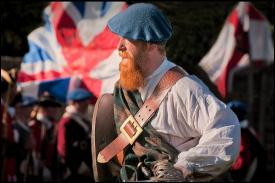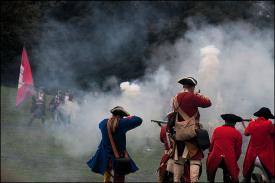 Redcoats soon know they're beaten and one manages to escape to Pittenweem from the forshore

The battle raged much to the crowd's satisfaction. The boom of the cannon never ceases to amaze nor does the inaccuracy of the musket balls. But eventually casualities began to mount and the impending Highland charge could be sensed. The moment it did come the redcoats performed true to history, cutting and running in all directions - just one managing his escape with the aid of the Forth Yacht Club to Pittenweem!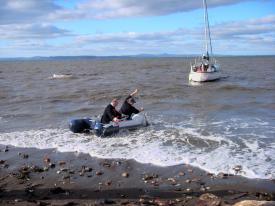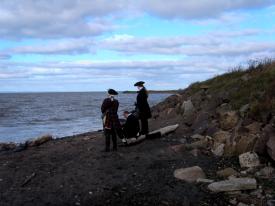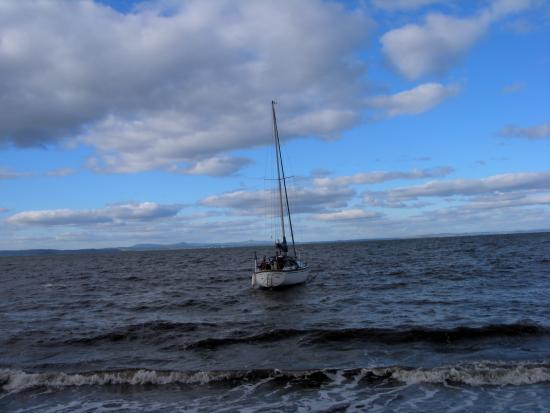 Cuthill Park truly is an ideal venue for the re-enactors. It's compact enough for all to see the action, and to hear Peter MacKenzie's and the rival Officers' briefings, but varied enough as a landscape to offer scope for a downhill Highland charge. The Friends of Cuthill Park, the Park's community volunteer-activist set backed by the Community Council, have much to be proud of having brought it back over the last three years from neglect and abandonment by East Lothian Council with their annual 3Harbours' Murals Fest, the three John Muir totem poles, litter and bulb planting initiatives, their Big Luncheon and of course the Battle Trust's re-enactments.
_______________________________________________________________

[Ed. If any images used here ought to be formally acknowledged to individual photographers, apologies. Please advise us @ waukin@battleofprestonpans1745.org and we shall make swift amends.]



Published Date: June 20th 2020