Restoring Prestonpans Town Hall - Let's do it properly!
Once Upon a Time, more than 100 years ago ...

click to enlarge all images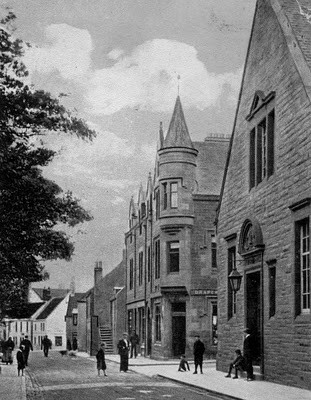 ... that's how our Town Hall looked in Prestonpans. Elegant light outside. The details of how it was when it first opened were published in the Haddingtonshire Courier, so it's easy to get it back in shape. And of course the Town Hall is Listed C.

LINK DIRECTLY HERE TO THE DETAILS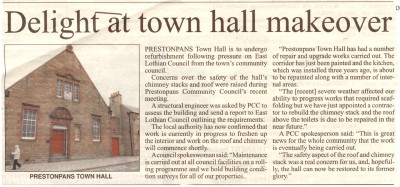 The Arts Festival commissioned Gareth Bryn-Jones to undertake a thorough survey and propose action lines. If ELC carries through all the proposals we'll have a first rate facility once again in town.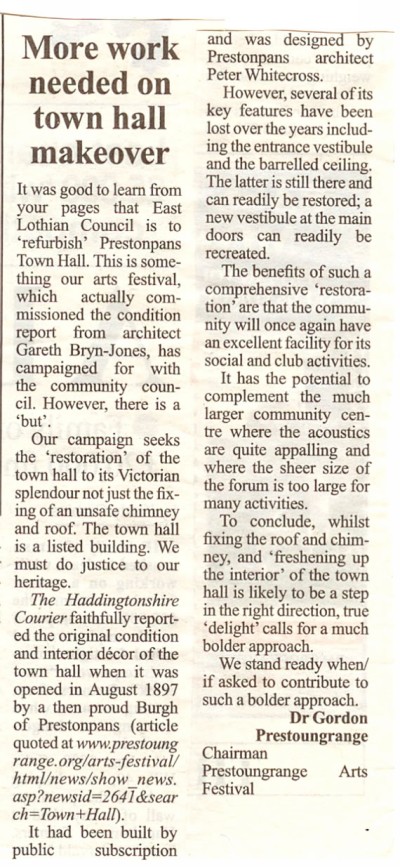 ______________________________________________________________________________


Web Links to the both the Full Report and the Costed Options are available here below. Just click to retrieve - the Full Report obviously takes a wee while to download but it's well worth reading!

CLICK HERE TO LINK TO FULL REPORT

CLICK HERE TO LINK TO OPTIONS REPORT





Published Date: May 21st 2010