East Lothian Business Awards
It was glam all the way! The East Lothian Business Awards held on Friday 19 at Whitekirk Golf Club and Leisure Centre.

The Prestoungrange Gothenburg were not only invited to attend but we were also one of three nominees for the New Business Award 2004.

The other 2 nominees we were up against for the New Business Category were : Canine Therapy, Cockenzie and La Potiniere, Gullane.

Alas we did not win the award but we must give credit where credit is due : these 2 businesses have been in business for over 18 months and us only 4 months! We were extremely proud and honoured to have been nominated so early on in our new venture and I am sure that in months/years from now we will be a very strong contender indeed.

Steven Cross (Functions and Events Manager), Andrew Laurie (Head Chef) and Adele Conn (Montjoye) attended the evening and networked with other businesses in East Lothian.

Click on images to enlarge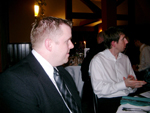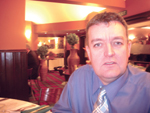 At the beginning of the evening, the Champagne Reception, each finalist was given the opportunity to showcase their business through brochures, display boards etc. The Goth displayed all the glossy brochures and kindly donated personalised bottles of Fowler's Ale for each attendee that were placed on the tables.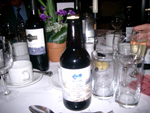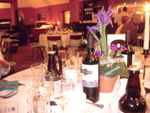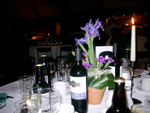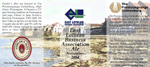 After dinner presentations of each finalist were made accompanied by extremely encouraging words from the chairman, Finlay Marshall.

The evening ended with a presentation of trophies to the winners of the original Business Achievement Award – won by Ben Dawson Furniture and the New Business Award winner –Canine Therapy.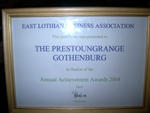 The Prestoungrange Gothenburg would like to convey its thanks to the East Lothian Business Association for the nomination and a huge congratulations to the winners.



Published Date: November 19th 2004