Amazing 'Twin Barghigiani' are a joy in Tuscany!
1250 miles to our Tuscan Twins

"Twinned with Barga" was the message. "Its in the Tuscany Mountains 40 km north of Lucca. Its easy to reach via Ryanair from Prestwick to Pisa, which is some 60km away ... or you could drive!". But the question had to be: "Why Barga?" What made a link between this magnificent picture postcard hilltop Tuscan town of 3000 with another 7000 in its associated neighbourhoods an 'ideal' or even an appropriate twin for Prestonpans, Cockenzie and Port Seton - the 'Three Habours' of East Lothian. Was it the barque that mysteriously features in Barga's coat of arms and the links therefrom to our harbours? Probably not.

Click on all images to enlarge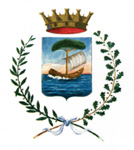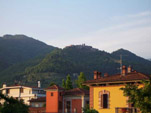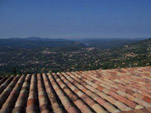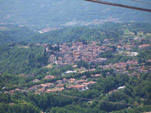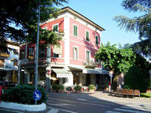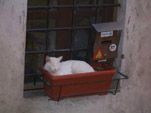 John Bellany provides the first half of the answer

John Bellany, Port Seton's most famous artist and 1st Freeman of East Lothian, came to Barga following his serious illness in 1988. He has since written and of course painted throughout what for him was a new lease on life. Everywhere one goes in Barga John Bellany's works and his admirers are to be found. There is an extensive exhibition in La Galleria Il Marzocco on Piazza Angelio. In the Comune's Chambers at Palazzo Conti Pacrazi a John Bellany has captured the iconic images of both St Christopher from the Duomo and the arms of the town; and many more of his works can be seen there. Perhaps of greatest significance in the town is his colourful presence in the Villa Di Riposo Giovanni Pascoli. This amazing home for old folk was presented with a collection of no fewer than 12 Bellany works after he visited there and saw the art studio that they had established for their distinguished resident local artist Fabrizio Gianni which was also available to as many of the other residents who cared so to participate. The Villa di Riposo had echoes for him of the facilities in Port Seton named after him and the works he gave offer the opportunity for all its residents to delight in the Italian landscape from Barga, the Apuan Alps, Lerici and the Ligurian coast.

Some of John Bellany's works on show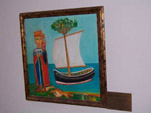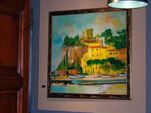 and some from Fabrizio Gianni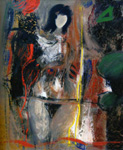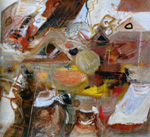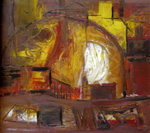 Emigration from Barga to Scotland in the late 19th/ early 20th Century provides the second half of the answer

Writing in May 1974, Bruno Sereni, then editor of Il Giornale di Barga described how young Barghigiani travelled across Europe selling plaster statuettes some of them finally arriving in Scotland. They had travelled to be in employment at a time of underemployment at home, and this characteristic led later Barghigiani to emigrate directly to Scotland particularly in the 1920s. And as is well known they created ice cream parlours, fish and chip enterprises and much more besides. Word spread in Barga and today the Mayor Umberto Sereni, who's father did his own time as a lad in his family's Glaswegian fish and chip shop, asserts that almost half of the town's entire population has links with Scotland. More than a few of the second and third generation families in Scotland have now returned 'home' and live and work in the tourist industries in Barga in which Scottish accents abound.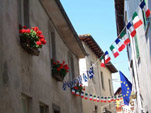 The internet from Barga provides great Scottish linkage news HERE

......as surprising as a visit to Goteborg in Sweden or to British Columbia

It is four years since this correspondent made his first visit to Goteborg in Sweden to learn from the Lord Mayor there of the major influences on his town that Scottish industrialists and entrepreneurs had had. And five years since the Scottish heritage of British Columbia was fully realised. And here once again one finds the most extraordinary tales, this time of Scottish/ Italian links born from plaster statuettes and loves that flourished. It makes one wonder what might be found on a visit to Darien in Panama where more than a few Panners are known to have travelled at the end of the 17th century on that ill-fated adventure.

A brilliant basis for twinning with Barga

So thoughts must turn now to how the twinning, to be formally signed at The Prestoungrange Gothenburg on September 19th, can be developed. What benefits, what enjoyment, what better understanding of the two cultures can be expected and designed?

Naturally there are 'official' plans that have been discussed in Council both in Barga and in Haddington, which envisage school exchanges. Yet the lead given by John Bellany surely presages a flourishing adult relationship for the arts in the years ahead. Barga's increasingly successful Annual Jazz Festival might perhaps be emulated also. Peter Antonelli from East Lothian has resolved to present a concert during summer 2006.

It is also true that Barga became especially renowned as the adopted home of Giovanni Pascoli, a great Italian poet of the revolution that had united Italy in the 19th century. [It is in his honour that the Villa di Reposo that so inspired John Bellany was named]. Although he had died of cancer at a relatively young age, his sister Maria lived on until the middle of the 20th century preserving their home as a museum with all his papers exactly as the day he died. And such a poetic tradition can augur well as John Lindsay, Poet Laureate at Prestoungrange prepares his verses for September.

Finally it is manifest that Barga is vitally committed to providing its many visitors and holiday makers with not only a delightful and cared for environment but also a well presented story of its 1000 years history. In such respects, as Prestonpans [and its sister towns of Cockenzie and Port Seton] now twinned with Barga seek to develop their tourist potential, there will be lessons to learn and experiences to share.

As 21st century Barghigiani and Panners make their ways back and forth in the coming years, in what new ways will they become part of one another's communities in the future as their ancestors so clearly did in the past?

P.S. The sole disappointment was that no wines are currently cultivated in the Barga locality although those from nearby Lucca are excellent. And the beers drunk all seem to be lagers. Surely there must be hope that Fowler's Prestonpans Ales can find an outlet before long - warm real ale for their cold winter months if not their brilliant summers.

Published Date: June 20th 2006