Dunbar 1650 also remembered this September
East Lothian Battles' partner remembered

The focus this year, 2018, for East Lothian Battles re-enactments will be Prestonpans on November 14th/ 15th. But the other partners in the county's triennial cycle have not gone un-commemorated.

Dunbar 1650 was remembered on September 3rd

A short service and wreath laying took place 368 years after the battle at the Memorial near Broxmouth. Stephen Bunyan, Chairman of Dunbar Community Council, was joined by representatives of East Lothian Antiquarians, Dunbar's History Society and the Scottish Battlefields Trust.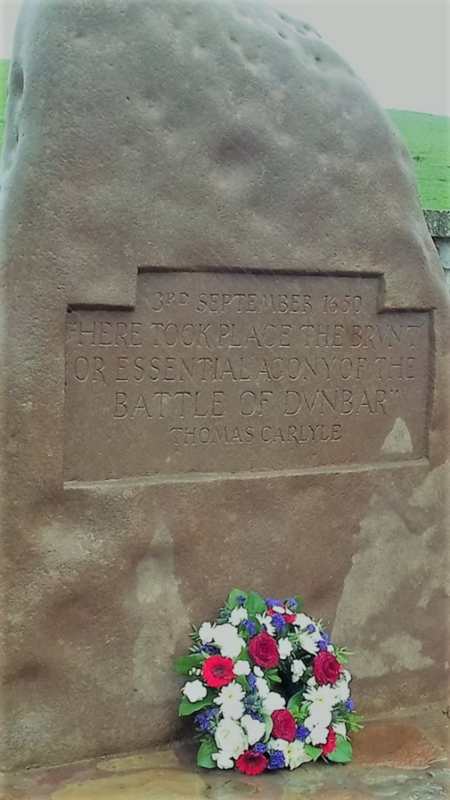 The Memorial has lately been restored by the Scottish Battlefields Trust as part on a three year programme of interpretation sponsored by Historic Environment Scotland. A linear battlefield walk from the Town House to the Memorial is being signed with several interpretation boards installed in time for the third major re-enactment by the Trust of the battle scheduled for September 2019.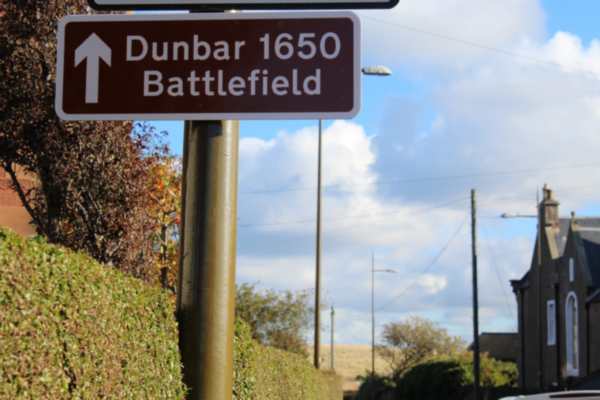 Published Date: September 3rd 2018