Bergen, Norway as Baltic hosts for the Scottish Diaspora Tapestry
Baltic Exhibition opens in Bergen on March 18th till April 9th Gratis Inngang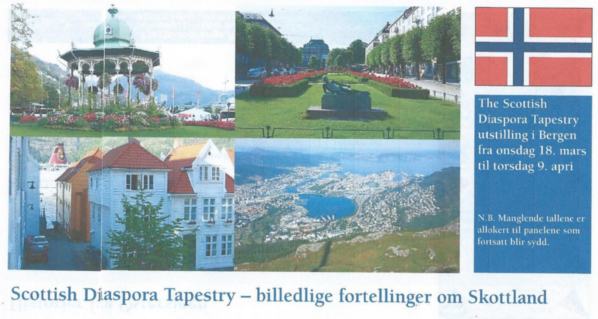 After playing its unique role in Scotland with a dozen exhibitions during Homecoming 2014, the Scottish Diaspora Tapestry opens its two year tour across the globe in Bergen Norway on March 18th. 217 panels will be on display in two cycles before and after Easter.

No country can lay a better claim to this first exhibition outwith the British Isles than Norway, the closest neighbour for our nation's diaspora history.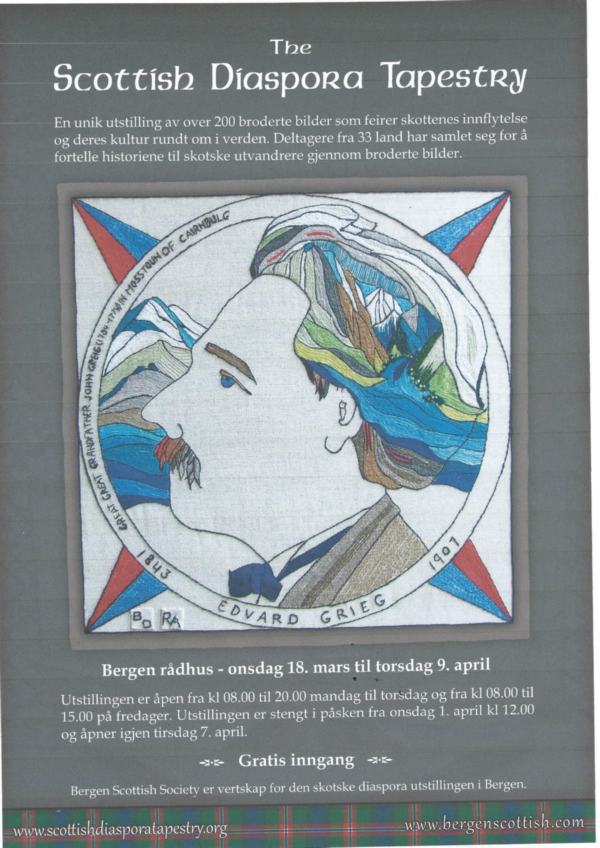 It's travelling there under supervision of our Helmsdale stitchers and thereafter to Veere in preparation for exhibition in The Netherlands - opening May 30th when the final 88 panels, making a total of 305, will be shown for the first time.



Published Date: February 25th 2015