Highlanders Charge the Redcoats at Swarkestone Bridge, Derbyshire - but noone's heading to London!
Alan Brecks were once again delighted to take part at Derby early December this year ... celebrating The Prince's arrival there

The Prince's Highland armies reached Derby, indeed the strategic bridge at Swarkestone across the River Trent well south of the city, and were ready to cross and continue to capture London. But it was not to be, as the Prince's commanders and Clan Chiefs advised against it.

The Mayor of Derby was eventually convinced of the cause at Jorrocks [pictured] in 1745, and once gain this year when he sent his Deputy Mayor to accede to The Prince's 'reasonable' requests - which presumably included removing the post-1801 Union flag from its position above the premises!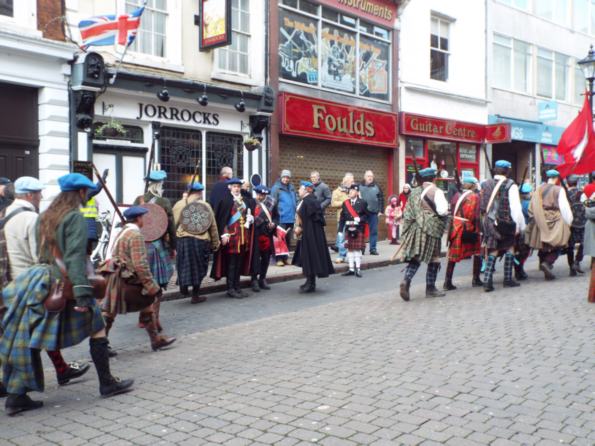 A small contingent of redcoats was no match for the Highlanders gathered at Swarkestone Bridge on the Trent.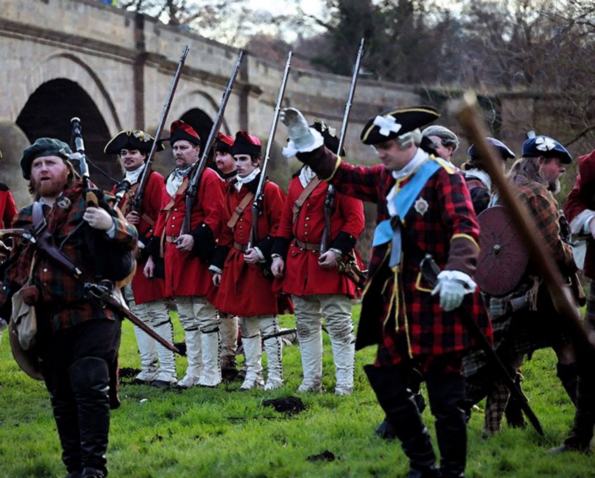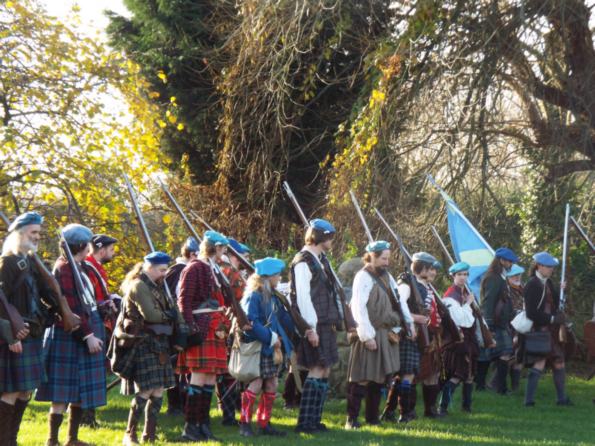 Published Date: December 12th 2014