Pinkie House-Loretto Goes Tapestry Crazy!
'Epic' says Loretto-Pinkie! 'Thank you', says the Battle Trust

Loretto-Pinkie today was just superb. Day 1 [it was just a three day exhibition] saw 300+ visiting public and nearly 250 school children from all over hereabouts.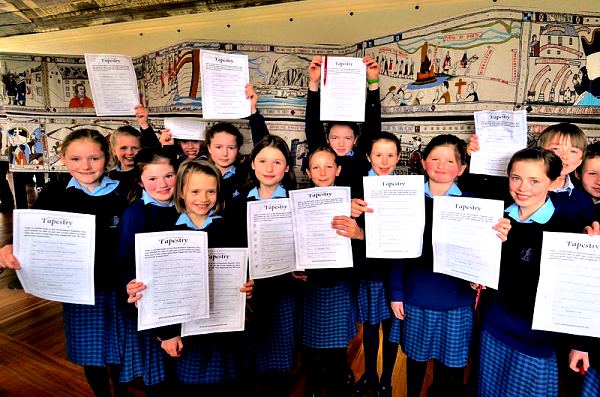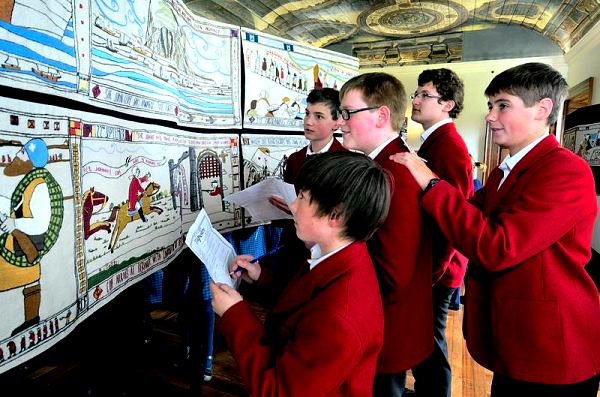 Local MSP Colin Beattie called by as did local East Lothian Councillors. These young researchers [below] seem to be in search of dropped coinage from The Castle embroidery as the Royal Bank cashed the Prince's cheques in 1745!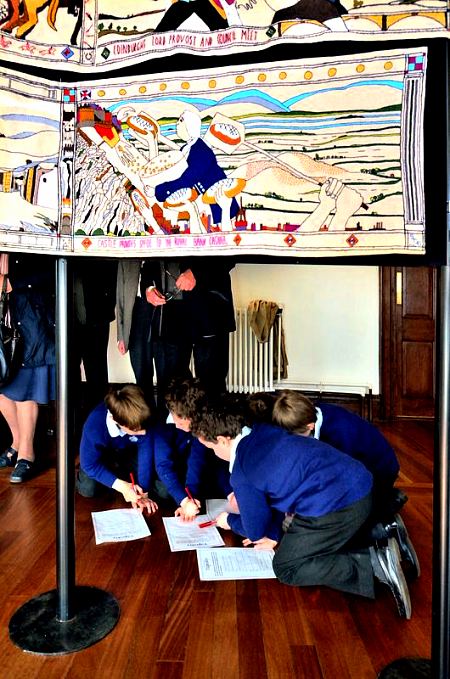 The French language track on the animated DVD went down a treat with Haddington Twintown group from France, as did John Unwin's French edition of our Tin-Tin Tapestry.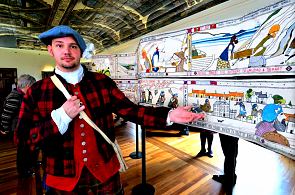 .... and that was the first day! Days 2 & 3 saw a further 600+ visitors + another 350 schoolies. Tremendous success for all. And for the Trust .... a delight to play a wee part in the 400th anniversary of Pinkie House where Loretto School flourishes and nourishes today. In 1745 of course it was home to Hanoverian supporter Lord Tweeddale, Secretary of State for North Britain, and the 'impertinent' overnight stop for Prince Charles Edward after his victory.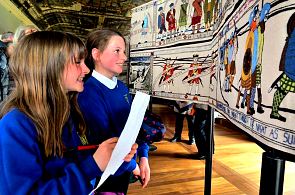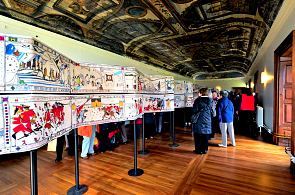 The magnificent ceiling seen above at Pinkie dates to 1613 when the Setons built the house. It depicts scenes from ancient myths with appropriate moral lessons. It's adjacent to the room where Bonnie Prince Charlie stayed the night of September 21st 1745.



Published Date: April 27th 2013