Derby Sees the Tapestry and More is Promised!
At last ... good news from Derby, well almost!

The Prestonpans Tapestry had a great week in Corby, including St Andrew's Night celebrations at The Grampian Club. Then it was on to Derby. There, this year, despite the most determined attempts, the optimal display was just of the title panel at Swarkestone Bridge. The balance stayed in the orange van in the car park!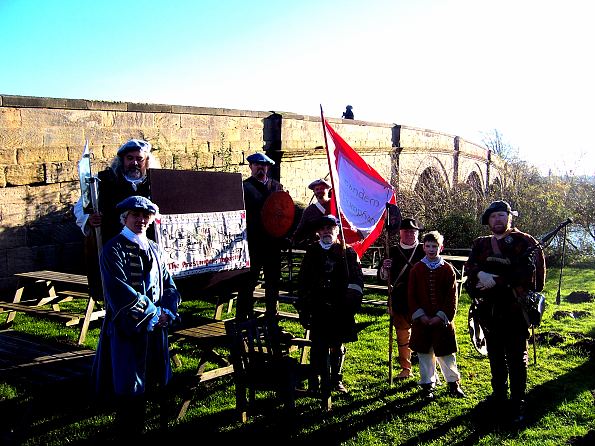 Swarkeston Bridge is no mean location to be going on display of course. It is the crossing for the mighty River Trent that the Prince's Highlanders had already secured before the fateful decision in the Exeter Room to turn back.

The bridge lies not in the City but in South Derbyshire and as ever the Chairman of the District Council was present to inspect the re-enactors. This year it was, for his third time as chair, Cllr. Michael Bale. We captured him in front of the tapestry panel with the bridge behind whilst he was kindly volunteering to see what might be achieved next year by way of a wholehearted display of all 105 panels.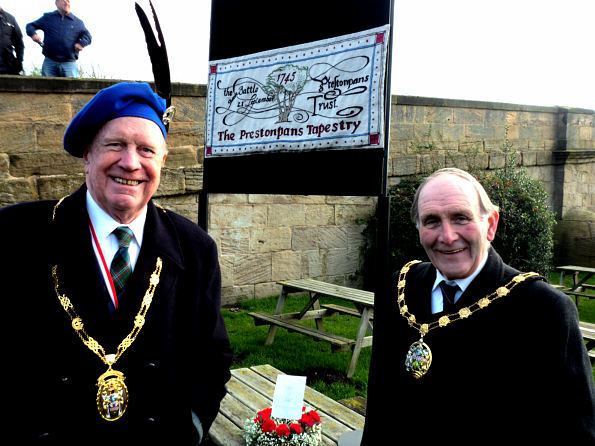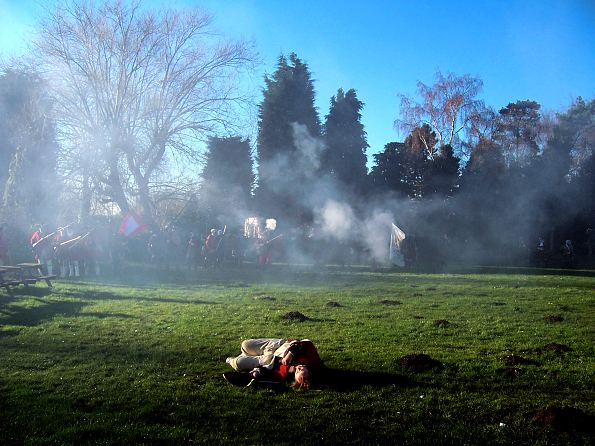 Later the battle to hold the bridge raged, and was won by the Highlanders seen to the west in a cloud of smoke. They included the Alan Breck's, who later posed [top above] with the cameraperson looking SE across the bridge towards London but their faces turned back towards Glasgow!


Published Date: December 7th 2012