Captian Clarke's Skull Exhibition Extended @ Prestongrange Museum
Battle Trust agrees with Prestongrange Museum to extend the Captain's Skull Exhibition until October 9th

Great interest in the Trust's Exhibition of Captain Clarke's Skull at Prestongrange Museum has led to an extension of the exhibition for a further two weeks.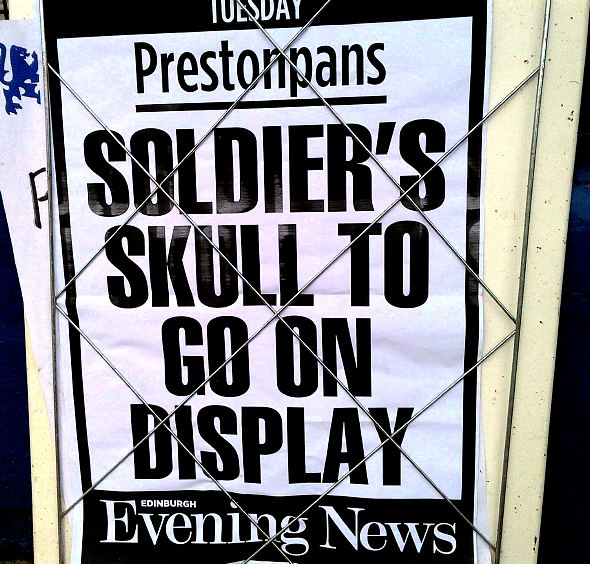 The skull is an extraordinary testament to the abilities of surgeons in 1745 to attend to severe wounds, and to the ability of the human skull to cope with such extreme damage. The Captain lived for many more years.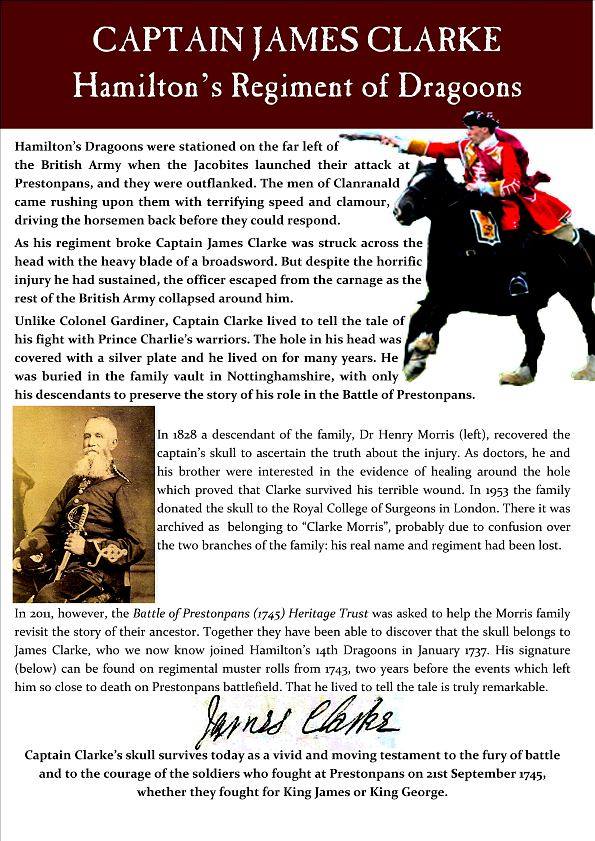 The Exhibition is open daily from 11am till 4 pm in the Generator House Exhibition Centre.




Published Date: September 25th 2012