Bad News? We don't do that: 'Twas Prescient Youths
It's had a distinguished life with the Battle Trust, albeit brief. Now its days are over ...




The BattleBus has become a familiar sight around The Pans these past five years, and it played a significant role recruiting stitchers across the nation for our famous Tapestry in 2009/ 2010. It's never had a dull moment really although its electrical systems have posed myriad headaches for Jim Brash at Links Garage who has cared endlessly for it.

It began life as a custom-built East Lothian Council Mobile Library but was recovered after 130,000 miles from a scrap yard in MidLothian by the Trust. Refurbished by Pat Fox it was resprayed and gloriously decaled by Andrew Crummy.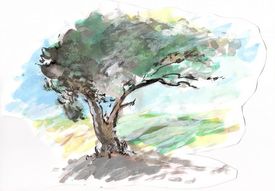 Since then our BattleBus has truly been the Showman's Trailer as proclaimed on its side.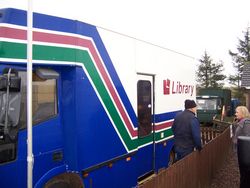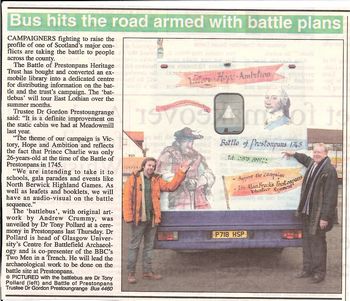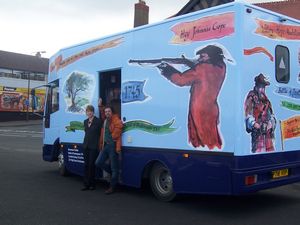 On Tuesday January 24th 2012 the Trustees resolved that the Tapestry itself was its Calling Card for the future and the BattleBus was to be pensioned off. Prescient youths, unfortunately [for them] spotted by the security staff at Cockenzie Power Station, were caught 'red'-handed [Hanoverians then!] just a week later by the Constabulary as they were creating a wee bit more damage than an auld bus pensioner deserves!




But before any wreckers do any further damage, let's recall some memorable moments for our BattleBus, for Auld Lang Syne indeed ... It's graced the re-enactments at Cuthill Park since 2008 and East Fortune AirShow, celebrated with Jacobites in Braemar, journeyed to Eriskay, close by the Prince's Strand, stumbled into a ditch on Skye drawn gasps from vistors and embroiderers alike at Arisaig, Glenfinnan, Fort William, Blair Castle & Perth. It led the Battle o' Pots & Pans Parade for its Edinburgh Fringe run and provided backdrops aplenty for the Alan Brecks. Not a bad track record then ....

P.S Its windows are being replaced and there's many miles yet for a new owner. Offers to purchase will be gratefully received - let us know at The Prestoungrange Gothenburg.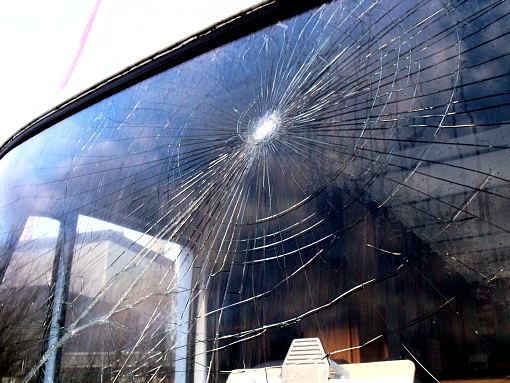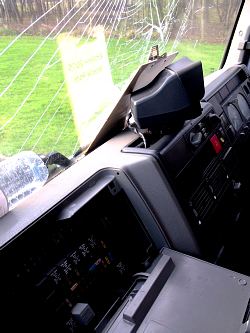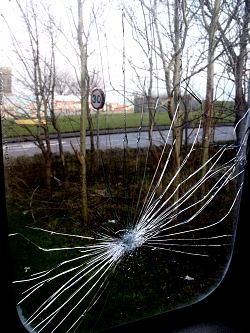 click to enlarge all photographs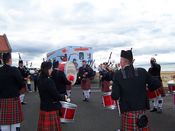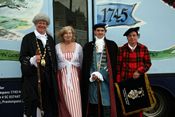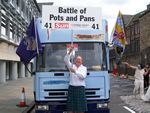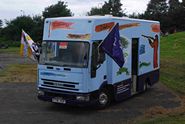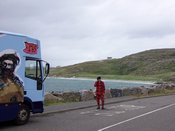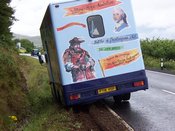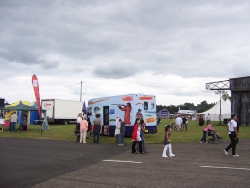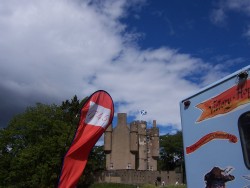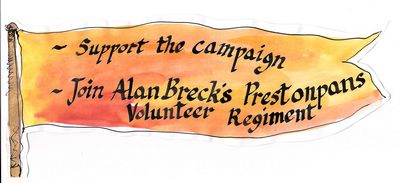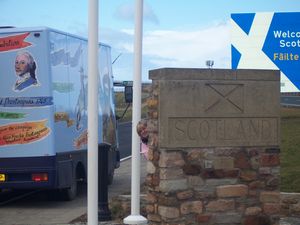 Published Date: February 4th 2012