Inveresk Table Sale gives Tapestry Home a great fillip ...
INVERESK TABLE SALE RAISES FUNDS FOR TAPESTRY'S HOME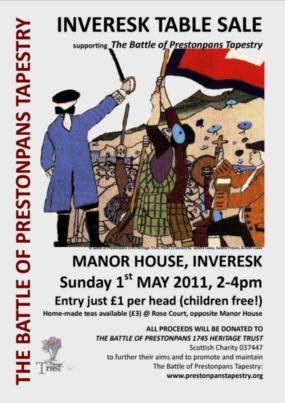 After lunch, Sunday 1st May, the gates of the Manor House in Inveresk opened to admit the queuing public, eager to find a bargain in support of the Battle of Prestonpans 1745 Tapestry.

Led by the team responsible for stitching the Inveresk panel on the Tapestry, the table sale generated a substantial sum towards the Tapestry appeal fund: all proceeds from the door, the tombola, and the sale stalls were generously donated. The Princely sum of £1870 was raised in just 2 hours! At the cracking Inveresk pace of fund raising, it will take just 2,193 hours to raise the requisite £2 million. Less than a tenth of the time it took to embroider the Tapestry!

The Battle of Prestonpans 1745 Heritage Trust was represented by Prince Charles Edward himself (Trustee Arran Johnston), whilst Fiona Campbell assisted in the sales of official Tapestry merchandise.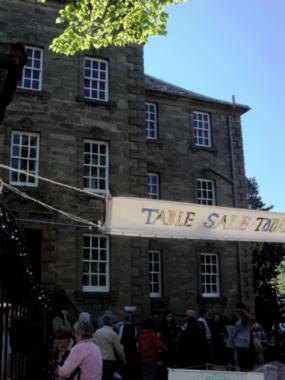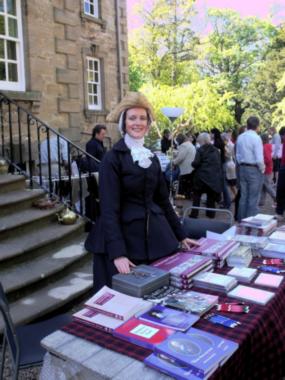 The Trust is grateful for the hard work of all those who helped with the event – not least the bargain hunters themselves!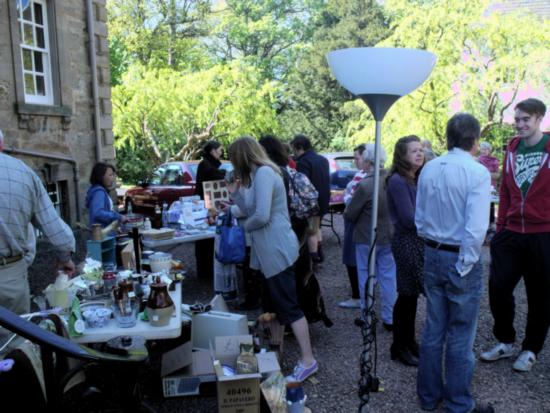 Published Date: May 9th 2011