Take a look at what Peter Anderson has created in New South Wales Australia on the semi-arid plains of Mundi Mundi, near Broken Hill. His artist's tools were a hand mower and a tractor and it covers 1200 acres/
4 million square metres.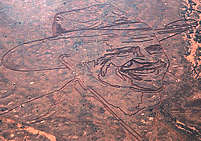 ... hit to enlarge
The second image won a 9+ mark and exhibition at Selfridge's in London when the Baron was a slip of a youth ... George Rex not Elizabeth Regina so at least 50 years ago he had a keen interet in Art Outdoors. Any ideas why No. 94?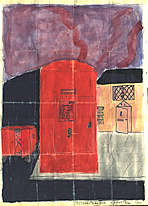 ... hit to enlarge