Numbers 305/84: Francesca Raises Her Standard at Fassiefern
Welcome unsurprising Big Surprise. Surprises come in many ways, of course. This arrived by a new WhatsApp Group .. very trendy and even trending! Francesca, lockdown Nottingham undergrad in residence in Ilkley, has put out Her Call that those who were pictured at Fassiefern many years ago should reconvene as her guests from August 6th 2022 for a week. Frankie has always remembered her stay there and the white rose bush from which The Prince had picked a bloom for his bonnet. We've been trying to recall who shared Bonnie Prince Charlie's bedroom when they were there and it seems Lorna got that honour. Cousin Nathan, the family's senior historian surely by now [what period do they study at Cambridge nowadays?], ducked out of searching out the owners' pedigree in 1745 so that falls to me ….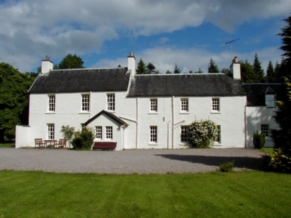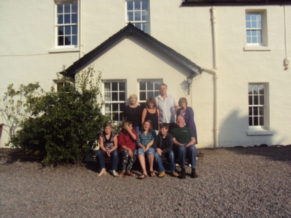 How fared all the Camerons? John and Jean Cameron were the owners of Fassiefern when the Prince stayed overnight on August 23rd 1745 as he marched to Invergarry but made a point of absenting themselves. [He was a cousin to the Chief!] His uncle the 17th Chief had form from 1715 and 1719 and lived in exile in France but, despite initial misgivings shared at Borrodale, 700+ Camerons led by his eldest son The Gentle Lochiel had arrived at Glenfinnan when the Prince formally raised his standard there [beneath the railway arch?].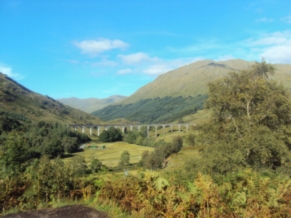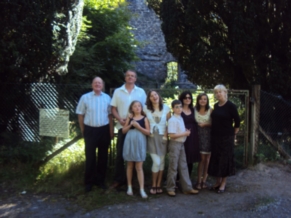 After defeat the following April at Culloden the Cameron brothers, along with their father who'd come over from France in November 1745, became fugitives from Hanoverian troops. After the burning of the family seat, Achnacarry House, the Cameron family hid at Badenoch whence, despite the danger, the Prince was escorted by Dr. Archibald Cameron from Loch Arkaig on 3rd September. The whole party then moved to Ben Alder, the seat of Ewen MacPherson of Cluny, keeper of the Spanish Gold/ Loch Arkaig Treasure. On 13th September 1746 word came that French ships were waiting at Loch nan Uamh on which the whole party then escaped to France on 19th September. It was Dr Archibald Cameron who was later to take a permanent place in the history books. In exile Archibald remained in Prince Charles's service travelling with him to Madrid in 1748 when he was expelled from France. In 1753 he was sent back to Scotland again to obtain money from Loch Arkaig and to participate in the desperate Elibank Plot to kidnap King George II and other members of the British royal family. While he was staying secretly at Brenachyle by Loch Katrine he was betrayed by MacDonell of Glengarry and members of his own clan who by this time were sickened by his Jacobitism. He was the last Jacobite to be executed in June 1754. The Treasure is still sought but seemingly was lost to the Hanoverian supporting MacKay's after the Skirmish of Tongue in April 1746 - or was it?
More details from EXCEL Spreadsheet of 1745 Association Library. Mike Nevin has been able to share the extremely impressive Jacobite studies library with us before the upcoming meeting. I remain an absolute believer in such a move as a significant element for our ambitions re the Jacobite Trail. Herbert says beware, libraries are a hazardous enterprise. Whilst on that theme I wrote my first Draft of the NLHF Enquiry for £250K done for January 2022- December 2024 - an overall budget of £400,000 envisaged.
Published Date: March 22nd 2021