Numbers 271/84: Shrove Tuesday or Mardi Gras? Ready for Lent .....
Earliest Pancake Day memories in WWII? Not really, but the only thing we knew about pancakes until we went to Canada was plain flower with caster sugar and squeeze of lemon. And that's exactly what our Staircase Carer at St Pat's at Reading U insisted on; she also insisted the mixture must stand overnight. Then we visited in Canada and Bryan and I would head out to breakfasts in small cafes and hotel breakfast shops where pancakes were $2.95/ $3.95 for a short stack of Aunt Jemima's with crisped streaky bacon, maple syrup and a bottomless coffee jug. On our latest family visit for Christmas the cry was IHOP! You can't say they don't offer every conceivable variety of pancake and its topping but the friendly, family atmosphere of yesteryear is nowhere; you could be in Tim Hortons or a MacDonalds.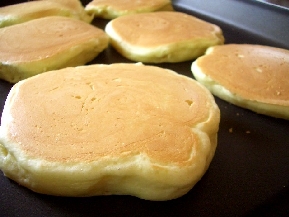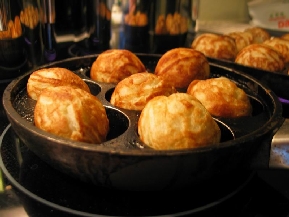 ….Griddle and Danish above; Short Stack with Bacon & Dutch Baby below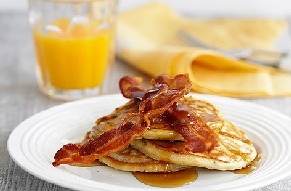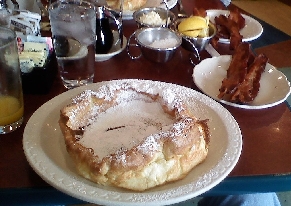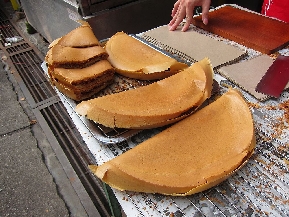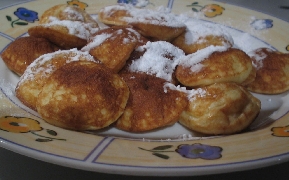 … Malaysian & Dutch buckwheat Poffertjes above; Japanese & Indian below …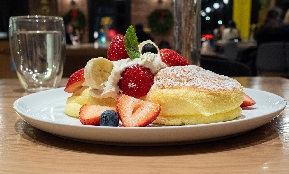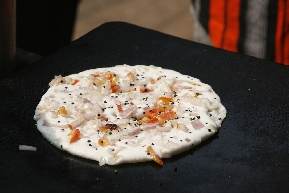 Shrove derives from shrive …. ….. which refers to the confession of your sins and search for absolution as a personal preparation for Lent. It was usual practice across Christian Europe in the Middle Ages. Since it was the final day before the austerity of the Lenten fast Shrove Tuesday also has many customs for enjoying your last splendid food for 40 days. But it translates in French to Mardi Gras, Fat Tuesday which we've never quite connected with pancakes, more with a riotous Carnival somewhere like Rio in Brazil. But then Avril and I found ourselves on one such day at our consultancy LSI SA's HQ in Panama City [scenes below]. Mardi Gras was in full swing everyone eating well from street vendors, boisterous music, dancing and for us seemingly very cheap cans of beer - 99c I recall for San Mig! We'd just come from the Bahamas @ $2.95. Carnival apparently derives from Medieval Latin carnelevamen, the putting away of flesh.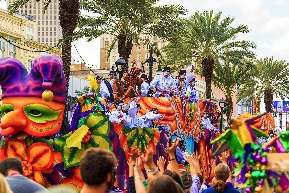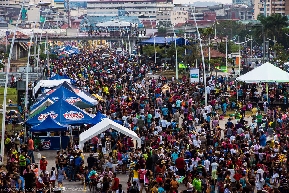 Home to lunch … Up in the air then down with the caster sugar and lemon juice … as requested by the Canon at Salisbury Cathedral ….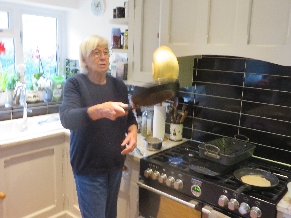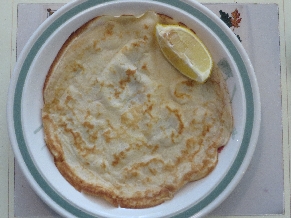 Published Date: February 16th 2021