Leviticus 252/84: Fun at Work Day ....
Depends how we define fun of course! The good news to start is that the Heritage Lottery Fund has released its second tranche of £38,000 for the 275th Commemorations Phase 2 in 2021. And East Lothian Council has passed along £8,000 for Barons Courts endeavours at The Prestoungrange Gothenburg. No news from EventScotland's Event Recovery Application for Support a month ago so I'm chasing that. And I'm seeking to be focussed with the Jacobite Trail as we spend the second tranche of £5,000 there. And on my to-do list is next week's Prestonpans Town Hall Lease ZOOM and this Friday's ZOOM with Hargreaves re the option for the Living History Centre at Blindwells. It does seem that five housing blocks have now been allocated to Bellway, Persimmon and Cruden which is good news for Hargreaves. We're seeking to have some influence on street names at Blindwells and hopefully we've got an opening there to contribute too after follow up from my letter to East Lothian Courier by David Sydeserff who'd already done a lot of research 15 years ago with Archivist Frances Woodruff - who also has the Burgh of Prestonpans records we are going to need.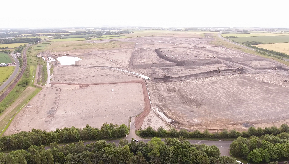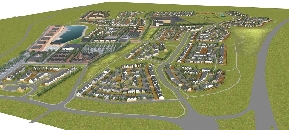 If only it was AT work that the fun was hypothetically taking place. The lassitude that lockdown and ZOOMing induce is taking an ever greater toll which we are seeking to address by committing to activity from May 1st regardless. We need to bring humour and wit to the scene. Stephen Poole warns of the dangers of becoming insulse, salty, wit-less. Lately there's been a fine example - that pubs and restaurants should stay locked down until May so that schools and retailers at large can reopen. Why is everyone so acherontic, so very gloomy? We are due to open at the John Gray Centre for three months exhibition on May 1st; at Inverurie with the Prestonpans Tapestry; and in Dundee with the Scottish Diaspora Tapestry. That would be a salvo to make us proud. If East Lothian Council can give us a sensible lease we can get some action there too … a hub, a focus, a sense of place for volunteers/ embroiderers … More than that we've got to get on the front foot with the Bòrd na Gàidhlig initiatives during the John Gray Exhibition … that's all about talking with Dolina Maclennan - I've just forwarded to her the contributions Ronald Black made a few years back for us.
Work has been going badly for the EU's vaccinators this week! It's billed as a fascinating example of the benefits of going it alone via Brexit as opposed to asking the EU to procure vaccines centrally for all 27/ 28 countries. The UK opted out of the EU central approach and under entrepreneurial leadership went on to forward order and pay for large quantities of Pfizer and AstraZeneca vaccines whilst the EU prevaricated. The UK is romping ahead in vaccinating the priority groups of over 70s and the EU wants the UK to give over some of our supplies. And throws in a threat to block orders for Pfizer vaccines being manufactured in Belgium that the UK has already paid for to overcome its own shortfall. Meanwhile Boris Johnston makes a visit to Scotland's vaccine/ hospital facilities as UK Prime Minister and is told by Nicola Sturgeon that his visit was not essential. Meanwhile Scotland's devolved vaccination lags behind England as they take a different sequencing for roll out.
Back here at The Lodge we are still adrift for Table Mats & Coasters! Simple really. The original sets from the Wills' Arms have worn very thin and it's time for Lochnaw to take pride of place. We've enlisted the support of Hannah from the Hine family to get the artwork sorted for the manufacturers. We've also got the call out for that bedspread, coverlet, that folklore tells us the Ladies of Brittany stitched for The Prince in 1744/ 1745. We know it had his Arms and those of Brittany on it so we need good sized artwork then light box outlining for Lorna to start her promised embroidery.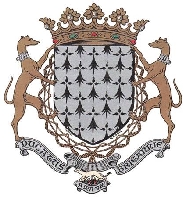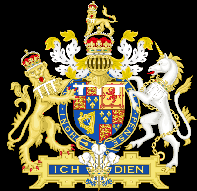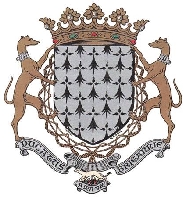 Published Date: January 28th 2021