Leviticus 226/84: Stir Fry and Moorish Spain
Rose early to go shopping Tier 4 style. Tesco's was more or less deserted and all the Blue Badge spots available. I'd been given free rein so started with a Stir Fry kit and then a shoulder of lamb. Stumbled across some excellent carnations and we needed them back home since Anne's great Christmas Bouquet had faded. Also required a new supply of mineral water so garnered some Volvic plus two fresh croissants, bitty orange juice and milk …. then home by 10.30 for coffee, yes, and the first croissant. It was officially confirmed that the Stir Fry would upstage earlier planned Fish Fingers and Chips … and all this was penance for both of us forgetting that Friday was Coffee Morning in all the New Year's Day excitement. It was frankly just stop gap till Tuesday Click & Collect at Waitrose in Towcester but necessary. Today also saw the Christmas special china put away again replaced by our first home building service, 1967 vintage Royal Doulton Samarra, bought in Bradford.
Drafting a 5 Year Lease for Prestonpans Town Hall 2021-2026. Getting ready for the Roaring Twenties 21st Century style. The relevant Officers at ELC are on leave until the next eTrustees' Meeting on January 14th so we have volunteered to draft a Lease on the lines of that we have for the Bankton Doo'cot. Couldn't crack Bankton's pdf structure so Sylvia volunteered to retype the relevant parts so we're motoring.
Significant events on January 2nd went down in Spain and Salt Lake City. Easiest to deal with is Brigham Young, the 71-year-old leader of the Mormon Church, who was was arrested on even date in 1872 on a charge of bigamy. He had 25 wives. Surely he was not guilty of bigamy; if there was an offence it must be polygamy. In fact he eventually had 55 wives. It wasn't until 1890 after Utah agreed to abandon polygamy that it was successful in its petition for statehood in 1896 and became able to manage its own legal affairs. Lately the Utah Senate has acted to decriminalise polygamy. Mormon polygamy had grabbed the national spotlight in 1875 when Prophet Brigham Young's 19th wife Ann Eliza Webb separated in 1876 and published her tell-all story ... the very next day a mob attacked him and stabbed him to death.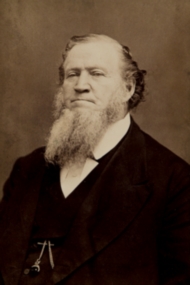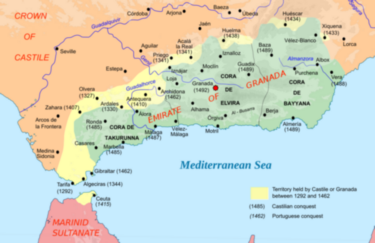 In Spain on even date in 1492 the leader of the last Arab Moorish stronghold at Grenada in Spain surrendered to Spanish forces loyal to King Ferdinand II and Queen Isabella I. The Moors had ruled for 800 years from 711 although in reality only across parts of the peninsular. Berber-Hispanic Muslims inhabited two-thirds of the peninsula for 375 years, about half of it for another 160 years and finally just the Kingdom of Granada for the remaining 244 years. Intriguingly for us in the UK as we leave the EU, 1492 is generally seen as a magnificent beginning whether of modern Spain or the discovery of the New World. But what had ended was equally significant because since 711 the Spanish peninsula had been home to a group of people who came as invaders but stayed to create a unique and sophisticated civilisation which bequeathed to Spain a lasting cultural heritage. One thing that was lost however was the fertile cross-cultural creativity and renewal born out of the Muslim conquest.
Published Date: January 2nd 2021