Leviticus 211/84: Coffee Morning, Haircut, Cava and Tesco ...
Up with the lark today … Friday means coffee at 11.30 and it came this week with one of those Banbury cakes we bought online from Chipping Norton. Taste as I remember still … but that was after hyperactivity. First a quick trip to Hardingstone for a hair cut then off to Far Cotton Co-op to stock up on some white wines. Decided we should welcome the dinner guests on December 25th with a sparkling Cava … I'm notorious for never saying Prosecco. And after lunch which included tasting cheese two, Winchester it was called, with a Cox's apple [excellent; well done Mathew] it was Click & Collect at Tesco's for 3pm. It went as well as ever and we managed sprouts on the stem which somehow seems more attractive than without. The Tesco's monitor remarked: "I tried one last year but never again." I commented he was giving his age away. Could use that test at the checkouts instead of asking for age; do you like sprouts?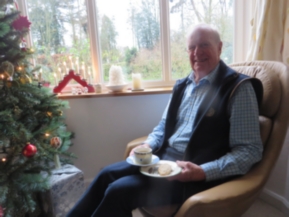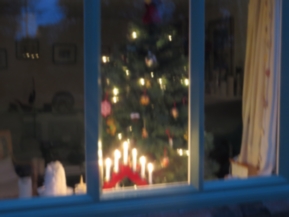 It's International Migrants Day today too. Spare a thought for my sister Anne who led all my family to Canada in the 1950s where they found great opportunities and Bryan and Joan begat a Canadian born family now living from the Yukon to Victoria and Seattle and of course currently locked down in Edmonton! And Yes, we conceived the Scottish Diaspora Tapestry to be magnificently stitched in 34 countries across the globe. 'Twas that migrant sister who sent the beautiful flowers below with Avril well hidden, which will surely last for Christmas, even New Year. Tapadh leat!


December 18th's International Migrants Day emphasizes the protection of migrants' human rights but much more than that it recognizes the contributions and efforts of migrants around the world. We are all only too aware how migrants set to work with total commitment to build their new lives and to create futures for their children. In Boris' Johnston's government today the Chancellor of the Exchequer [Rishi Sunak], Home Secretary [Pretti Patel] and Minister for Equalities [Kemi Badenoch] are all exactly that. So are the two brothers who just bought Asda Supermarkets from Walmart [Zuber and Mohsin Issa].
In some instances migrants created completely new countries such as the US, Australia, New Zealand, Israel and Canada overwhelming aboriginal communities. Extraordinarily, between 1900 and 1915 fifteen million migrants went to the United States. In 1944 700,000 people migrated from Chechnya to Central Asia to flee the Soviet leader, Joseph Stalin. From 1947 to 1950 over fifteen million people migrated from India to Pakistan to avoid conflicts involving religion. From 1948 to 1950 two million Chinese migrants fled from China to Taiwan and other countries to escape communism; more are fleeing Hong Kong as I write for the very same reason. From 1882 to present some 3.6 million Jews have migrated from all over the world to Israel.
Yes, it was Fish Friday as ever … … with homemade pie and samphire and a glass or two of Pouilly Fumé. Then watched Question of Sport then Holiday on tv … ideal for Christmas!

Published Date: December 18th 2020