Leviticus 206/84: How goes the EU today? Less green than UK .....
They say 13th can be unlucky! It was the deadline that Boris and the EU had set to finalise the post Brexit trade deal or go to Australian/ WTO terms for trade. It came and went with a determination to "go the extra mile, whilst there's talk there's hope .." with no finishing date other than December 31st which can of course itself be delayed no doubt. One's contempt for politicians couldn't be better summarised by this latest turn of events. The negotiators have little interest in the impact of their prevarications and posturing on people trying to manage a business any more than medicine men and women either. And how the EU can go a mile when everyone on the continent uses kilometres is beyond me.
Fortunately for us at The Lodge, there was some marvellous roast beef and horseradish et al for Sunday lunch. British it seems rather than Irish …. Elliot couldn't stay for lunch but he'd helped our contribution to making the nation green by 2050 .. at least in the sitting room. And I was commended for "excellent coffee" as well as Maureen's gin laced cake. Even though my birthday is still three days away we'd resolved to catch up with most of the neighbourhood by placing our Christmas tree in the window .. yes with lights later.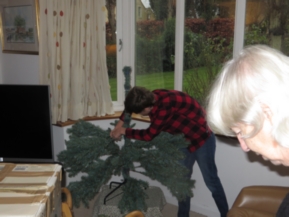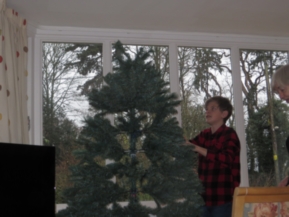 But truth to tell, Christmas had already arrived with the new season's poinsettia in its now traditional place next to the giraffe in the entrance hall and the penguins both …. and their own minders.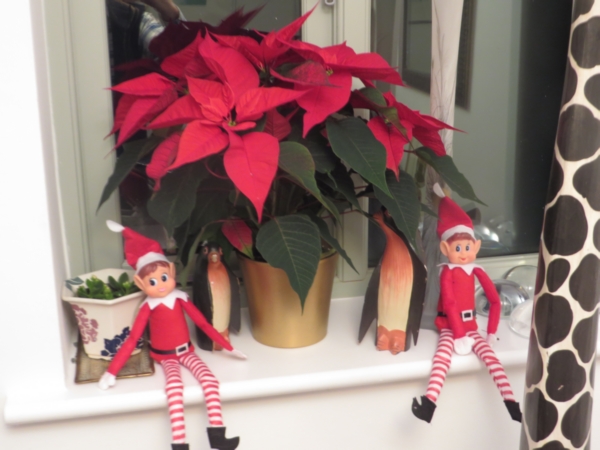 Strictly Come Dancing heads for the Finals. My preferred winner, Ranvir Singh, was eliminated this weekend in the DanceOff as the judges voted her down 2-1. She'd already been set for a tumble when she did/ was required to essay what proved to be an unsuccessful jive as her second dance in the SemiFinals and thereby ended up at the bottom of the Judges' only Leader Board. Like them all she took it well reminding us she'd never danced before the competition began … and as everyone knows my delight in watching this programme every Saturday is seeing how the professional dancers can improve and develop their celebrity partners. Ranvir is Political Editor of ITV Good Morning Britain and a graduate not just of the University of Lancaster but also of the oft maligned University of Central Lancashire's School of Journalism, Media and Communication, one of the UK's longest established centres of journalism teaching, evolving out of the Harris College, Preston. [That was of course the location for a Jacobite defeat in 1715 after the death of Queen Anne when Colonel Gardiner led the very dragoons he would lead again at Prestonans in 1745.]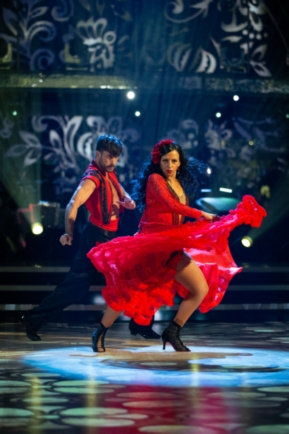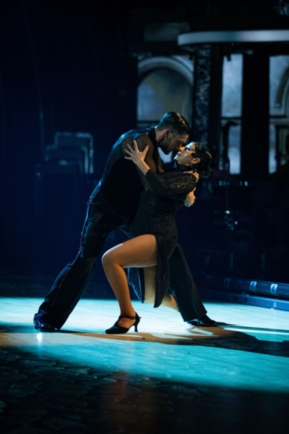 Published Date: December 13th 2020