Leviticus 196/84: Talking Town Hall Futures ...and Lockdown shades to Tier 2 ...
Tier 2 offers considerable liberation … but the vaccine will be best! As an >80 it seems as though I'll qualify early on for the new vaccine at -70 degrees. A chilling experience awaits then … and Avril is seemingly not far behind. Our GP got in first by text this morning saying: Don't phone us; we'll phone you! It seems the Army which helped with Ebola vaccinations in Africa will be helping in the coming months. Not sure if the RAF can drop supplies or keep them cold at high altitudes …. It's interesting, since the vaccine's key scientists are Turkish husband and wife migrants living in Germany, Özlem Türeci and Uður Þahin, that Boris hasn't recalled his own Turkish ancestors from the small 1300 people village of Kalfat 60 miles from Ankara. His great great grandfather, Haci Ahmet Riza Efendi, was born there in 1813 and the house he lived in is still standing. The family members were known as the Sarioglangiller which roughly translates to 'of the family of the blonde boy,' though it was not known if Johnson inherited his blond hair from his Turkish ancestry. Ahmet Riza Efendi's son, Johnson's great grandfather, was the Ottoman political journalist Ali Kemal who later became an Interior Minister. Considered pro-British and a traitor he was killed by a mob in 1922 during Turkey's war of independence. Kemal's son, Osman Wilfred, Johnson's grandfather, was raised by his maternal grandmother Margaret Johnson in Britain after Kemal's Swiss-British wife died. Instead Boris referenced Englishman Edward Jenner who in 1796 pioneered the way to vaccinate against smallpox.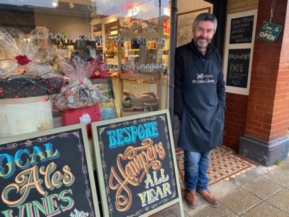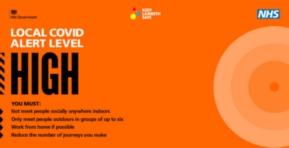 … but back to Tier 2 restrictions/ allowances! Pubs can open as long as they are serving substantial food as well ….which is where we are currently for The Gothenburg of course. However, households are not allowed to mix indoors apart from in support bubbles but a maximum of six people can meet outdoors. All businesses, including St Giles' Cheese shop seen above where we visit occasionally …. and venues can operate in a Covid-secure manner, other than those that remain closed by law such as nightclubs and adult entertainment venues. Businesses and venues selling food for consumption off the premises can continue to do so after 11pm as long as this is through delivery service, click-and-collect or drive-thru. Schools, universities and places of worship remain open with the latter groups expected to follow the rule of six although larger families are exempt. Weddings and funerals can go ahead with restrictions on the number of attendees at 15 and 30 respectively. Exercise classes and organised sport can take place outdoors but are only permitted indoors if it is possible for people to avoid mixing with people they do not live with or share a support bubble with or for youth or disability sport. The "Rule of Six" applies outdoors and in private gardens. People must not meet with anybody outside their household or support bubble in any indoor setting whether at home or in a public place. People should aim to reduce the number of journeys they make where possible. If they do need to travel, they should walk or cycle where possible and to plan ahead and avoid busy times and routes on public transport.
ZOOM with PSG Community Team re Town Hall lease. We established contact with two officers at East Lothian Council today by ZOOM at 11.30 to discuss our offer to take the Town Hall out of mothballs and put it into use for the community for 5/6 years with the Battle Trust. Discussion focussed mainly on whether or not other heritage groups locally could make use of it as well and whether we'd be expected to pay any rent. We clearly won't be using 100% of capacity so the issue was simply a matter of ensuring such 'other' users were within our management control and that they contributed howsoever to a share of the operational expenses … with sweat shares of man hours rather than cash if appropriate. What we did suggest however was to get on and do it so we could take advantage of Covid19 Recovery funds available to restore and reopen the Hall - and be sure to leave it as a going concern when we move across to Blindwells putatively in 2027.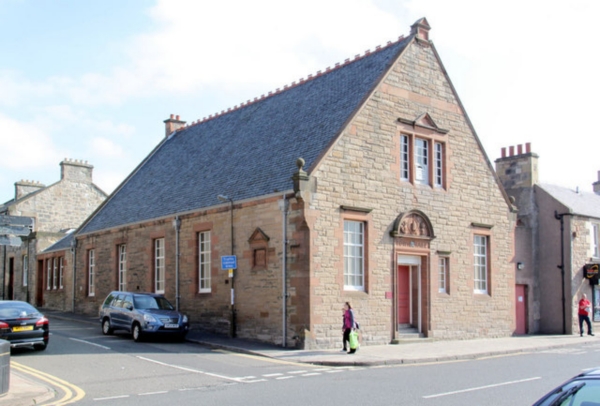 Maserati service gives challenges! Late tonight the garage phoned to say, at 6.15pm that they needed another half hour but it was time for our Moussaka and glass of wine so I suggested the mechanic went home for his supper and we'd catch up tomorrow morning. They'd been waiting for the filters to arrive most of the day … but nobody mentioned Covid19. This is not public sector working …


Published Date: December 3rd 2020