Leviticus 187/84: 'Tis the season to be jolly ... careful ... and eat sardines!
..to be jolly and careful perhaps! The title was one of Boris Johnston's typical quips as he gave some indication of the proposals to enable family gatherings at Christmas. But the announcement went technologically adrift in The Commons for Boris although it eventually emerged … for five days, December 23rd/ 27th inclusive, we can do all meet as three households together as a Christmas Bubble. Clearly Avril and I will be meeting with just the Dolphinstouns for Christmas Dinner so that plan remains unchanged. However, there's a hiatus between December 2nd when nationwide lockdown ends and December 23rd and we'll know by Thursday this week, that's Thanksgiving Day USA, what tier we are going to be in for South Northamptonshire. Likely to be tier 2 which means pubs can only do drinks with meals. That's where the Goth is from yesterday under their different regulations. Good news though is that we'll be able to pop down to Weymouth and light up our Christmas tree hopefully after Wreath Laying at Swarkestone Bridge, Derbyshire at 1pm December 5th. Gotta be back by following weekend for Danes' Camp eyes check up for Avril of course.
Avril decided to clean the windows today. Great results were achieved. It's funny that you only really notice them when they are dirty; clean you take for granted. It was bins day today and Julian was over with excess paper and cans and bottles and jumped inside and stood on our contents … making plenty more space. I told him to leave his cardboard our in the rains to shrink it …
Wholesale postage to global readers! It's fortunate as we ship Existential Normal far and wide that we have access to wholesale parcel terms from the Arts Festival. Sylvia and Tony came and collected some 20 copies to put into the system, sorted by country and post code, now winging across the globe. For the family we'll be attaching Christmas cards too which will save even more pounds if not thrupennies!
National Sardines Day … there's cause for celebration! Best memory for ever was large grilled sardines eaten off the bone in a small French bistro just outside St Malo. We'd stopped there on our way down from the car ferry from was it Weymouth or Poole? Fond memory hopes it was a nostalgic Weymouth …. These days in the UK the 'Cornish Sardine' is a protected EU name which no doubt will continue in 2021 and beyond.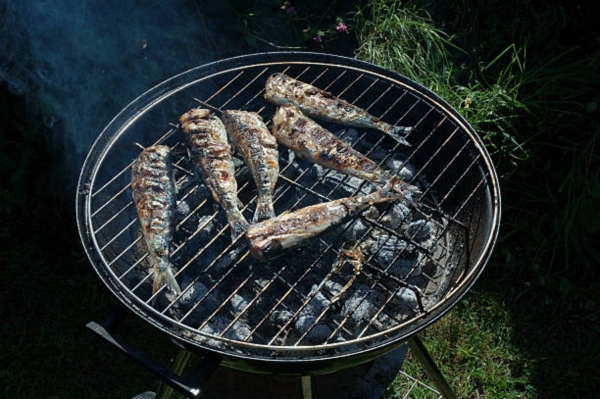 While some people are afraid to taste these small silver fish with concern over their bones most consider sardines delicious. In recent decades eating them freshly cooked as in St Malo or Portugal on holiday was a wholly new experience. As children and at school they came from cans and were served on toast or very occasionally in a salad. Sardines are several types and related to herrings. They can also be pickled and smoked but when canned they can be packed in water, olive, sunflower or soybean oils, tomato, chili or mustard sauce. Our most recent experience was from a too hot chili I'd picked up in Morrisons!
Sardine [a French word] was first used in English in the 15th century probably derived from the Mediterranean island of Sardinia where there was an abundance. They are fabulous source of vitamins and minerals and from one's commended daily vitamin allowance they offer 13% B2, 25% niacin, 150% vitamin B12, phosphorus, calcium, potassium, iron, selenium, omega-3 fatty acids, vitamin D and protein. B vitamins are important in helping to support proper nervous system function and are used for energy metabolism; Omega 3 fatty acids reduce the occurrence of cardiovascular disease and regular consumption may reduce the likelihood of developing Alzheimer's disease and can even boost brain function as well as help lower blood sugar levels. More good news too - relative to other fish commonly eaten by humans, sardines are very low in contaminants, such as mercury.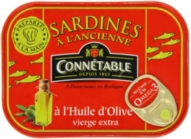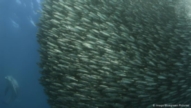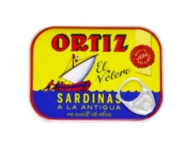 .. for the record …. sardine oil is used in the manufacturing of paint, varnish and linoleum. The manner in which sardines are packed in a can has led to the popular saying "packed like sardines". Comic Spike Milligan satirised this in his poem Sardine Submarine where a sardine's mother describes the unfamiliar sight of a submarine to its offspring as "a tin full of people". Sardines is also the name of a children's game where one person hides and each successive person who finds the hidden one packs into the same space until only one is left out, who becomes the next one to hide!

Published Date: November 24th 2020