Boarding @ Home: Day 113/84: Gonville & Caius ...Venn & Euler
The tale starts with John Venn, Fellow, like Gonville an Anglican priest, and later President of Gonville and Caius College Cambridge at the end of the 19th century. He's famed for proposing diagrams that later came to take his name. Typically there are just two overlapping but his philosophical arrangements can accommodate a great many more/ and dimensions. I'm using his windowed characterisation of relationships to design the future offer from the Battle Trust at Blindwells and Prestonpans in the digital age i.e. 3 circles. But first some background …. and a question: can Gonville and Caius contributions be represented Venn-wise or would Euler's earlier suggestions be more appropriate?
On 5 March 1347 Rev. Edmund Gonville purchased three pieces of land and in January 1348 gained a licence from King Edward III to establish and endow a Hall on the site. Gonville's ambitions were admirable – to create a College consisting of a Master and 20 scholars pursuing higher degrees particularly in the arts and theology – but his resources failed to match his dream. When he died shortly afterwards in 1351 the Hall's finances were shaky and his executor William Bateman, Bishop of Norwich, stepped in to move the College a short distance to its present site and make provision for its endowment. Over the next two centuries the community of Gonville Hall gradually acquired further endowments and buildings but the College still entered a period of some decline. In 1557 rescue, including a new Royal Charter, came from former student, physician, Fellow and later President - John Keys, aka Caius. So the two had shared beliefs but came together time-sequentially to create and sustain the excellent Cambridge College we know today - pronounced Gonville and Keys no matter how it's spelt! Leonhard Euler, a Swiss mathematician working a century before Venn entertains both overlapping and discrete but related circles e.g are Digital & Living Centre phenomena overlapping whilst Battlefield Landscape stands alone? For these purposes Gonville and the Bishop of Norwich can be seen as overlapping and Keyes as discrete arriving as he did some 200 years after foundation! But what of our ambitions ….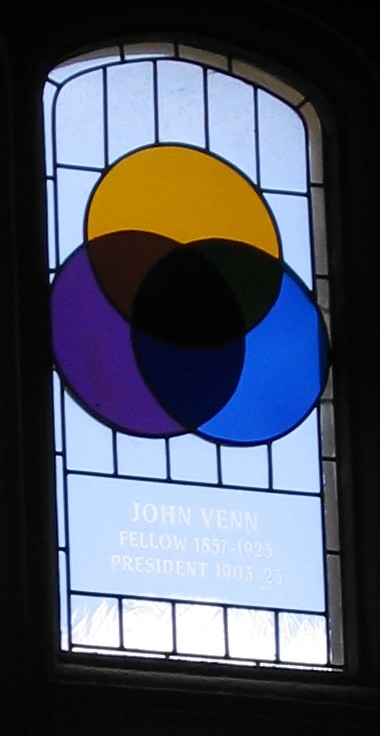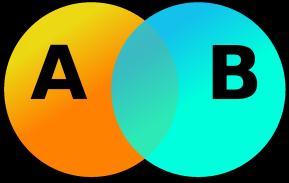 The challenge we face with our Living History Centre. It's been frequently suggested that we can create a virtual experience of all we wish to share and more of September 21st 1745 and its legacies. Certainly we have increased our activities in that direction faute de mieux during the Covid 19 pandemic. Why not leave it at that plus the opportunity to physically Walk what remains of the battlefield itself and ponder its landscape context. [And yes, it's true we already have a Walkers' APP with GPS and video clips and a Webinar Walk is scheduled at 8pm two days hence so why even come?] What can a face to face experience in a physical centre add to what is available digitally and/ or from a bracing Walk?
Surely the window at Gonville & Caius is our template. For our sample of two + sons and grandchildren, Walking the Riggonhead Defile, silently, three abreast, at 5am in the morning of September 21st, with the sun rising in the east, waiting for the redcoat challenge is an enduringly memorable moment. And it began with a fresh cooked Scotch egg and an apple too and has the opportunity on completion back with breakfast at The Prestoungrange Gothenburg of a commemorative medal. It is best understood and commemorated if human explanations have been previously given and indeed if visual imagery has been already shared. And the aftermath in discussion and remembrance is unique. The Editor of our much loved and supportive East Lothian Courier Robbie Scott has walked at dawn and 'truly knows' what we mean.
Virtual experience online and face to face in the Centre. True there are many living in far off locations who might never make it to Prestonpans either to Walk to battlefield or to visit the Centre. But many more will be able to go from one format to the next. And at the Centre there will be the opportunity to meet and talk with those most deeply engaged and with lifelong re-enactors many of whom will have played roles in the virtual experience previously enjoyed. And of course, vice versa; having visited the physical location and/ or Walked the battlefield the opportunity to reminisce later, revisit and share with others is always available digitally.
And so too our Prestonpans Tapestry. Thus far more than 500,000 visitors at 50+ exhibitions in our first decade and the great majority 'on the road' not virtually but taking this extraordinary artwork across the nation, to England and France. Success for our visitors has been multimedia - seeing is believing and it comes with an APP as you tour the panels in English, Gaelic or French; and there is the printed, full colour Official Guide to take home as well as merchandise to relish. And the of course you can re-view the Tapestry online and/ or take away the Animated DVD created for us in Bayeux with commentary in English and French.
The Centre must Hold! Well known in military strategy and tactics it was WB Yeats who famously captured the consequences of its loss reflecting on the end of WWI:
'Turning and turning in the widening gyre
The falcon cannot hear the falconer;
Things fall apart; the centre cannot hold;
Mere anarchy is loosed upon the world,
The blood-dimmed tide is loosed, and everywhere
The ceremony of innocence is drowned;
The best lack all conviction, while the worst
Are full of passionate intensity'.
The Centre as we wish it in Prestonpans must not only hold strong with the overlapping contributions of the battlefield landscape and the virtual digital services provided but it will stand strong as the the locus for creative development and intergenerational educational leadership. It will be the vital focus for sustainable revenue streams. Yet even more for Blindwells we have a greater ambition to help provide a deep and enduring sense of place for the new community of 5,000 homes to be built over the next 30 years astride the Riggonhead Defile.
What then can we learn from the pandemic? The State edicts to Stay Home/ Stay Alert have triggered an enormous range of digital initiatives which have been manifestly beneficial at a time when we have been forbidden to meet with others or severely restricted in doing so. We have taken advantage of many of these of course. But as our societal lockdown recedes the media are publishing numerous lamentations of our loss of physical contact and indeed the damage done to many in mental health with delayed and distorted personal development. The lockdown has accelerated successful trends already emerging but have also highlighted the limitations they inherently have. Whilst such limitations will surely be addressed in future waves of development through Artificial Intelligence and simply better technology they can never achieve it all even if this very month our own rural village of Milton Malsor is seeing fibre optic cables laid. But the certainties and reassurances of physical meetings and the consequent sharing of experience and happiness has been equally etched on our hearts. The conclusion for our 1745 Trust's future must be understood as the gestalt with all three of our dimensions - Digital/ Physical/ Landscape - interacting and exemplifying that 1+1+1>3. The case we make as we proceed with our Big Appeal for capex and marketing costs must be certain to extol it all.
Published Date: July 13th 2020