Boarding @ Home: Day 80/84: Pamela and Ball Point Pen Day
Away to Oakham to see sister Pamela. Now Avril and I are allowed to go visiting so long as we maintain SD a journey to see Pamela f2f was good. Took our own coffee/ chocolate and rice biscuits and sat in the Conservatory whilst Pamela waved from indoors. She's got cordon bleu food from Nick [pictured left] and he's got family at home too but of course no clients lately. Pamela's also got a smart orthopaedic bed and two visits a day from District Nurse and Cheery Carers so, although there's still no progress on her ailments she's able to focus on her 80th Birthday Celebrations on July 26th …. my suggestions for a 'Bannered' Protest March of thousands has been rejected in favour of small garden cells but sounds tip top. Only surprise is she's not watching German Noise-proof Football like Bryan and Anne but delighted with Noiseless Horseracing.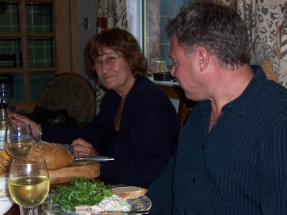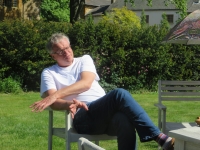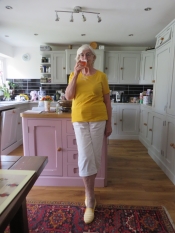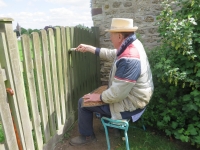 Ball Point Pens? Are those biros? If yes, I remember them being invented in Hungary/ Argentina and costing well over Ł10 each; that was well before Bic came along with its disposables reaching more than 120 billion sales by today. Proper early biros had refills and they leaked on your shirt but were popular with the RAF in WWII because they worked well at altitude. Although very convenient they still for me can never replace Quink Inks or Waterman's [the company they eventually reversed into!] …. with a proper fountain pen and nib. I still have a divine collection of them. Although it's confession time for me now. I've ordered more ball point promotional pens from National Pen Company than I care to remember - for IRDC, MCB, IMCA, Tapestries in English & Gaelic, Global Conferences, Battle Trusts, Arts Festivals … no wonder sales are into the hundreds of billions .. every hotel or conference has its own.
Early ball pointers from the mid 19th century had proved ineffective until László Bíró, a Hungarian newspaper editor (later naturalized Argentinian) frustrated by the amount of time that he wasted filling up fountain pens and cleaning up smudged pages, noticed that inks used in newspaper printing dried quickly leaving the paper dry and smudge free. He decided to create a pen using the same type of ink. Bíró enlisted the help of his brother György, a chemist, to develop viscous ink formulae for new ballpoint designs. Bíró's innovation successfully coupled ink-viscosity with a ball-socket mechanism which acted compatibly to prevent ink from drying inside the reservoir while allowing controlled flow. Bíró filed a British patent on 15 June 1938. In 1941 the Bíró brothers and a friend, Juan Jorge Meyne, fled to Argentina where they filed a new patent in 1943 selling as Birome (portmanteau of the names Bíró and Meyne) which is how ballpoint pens are still known in that country today.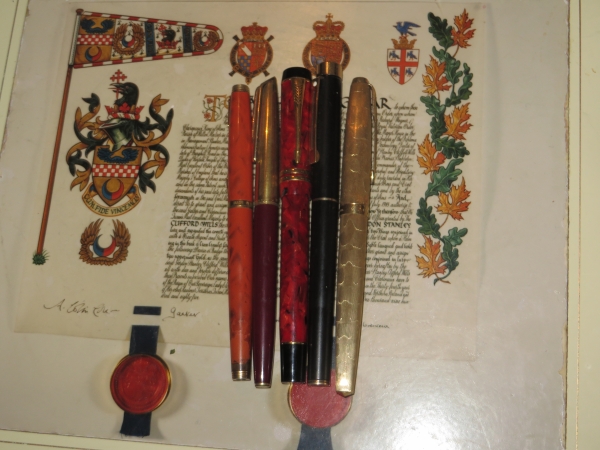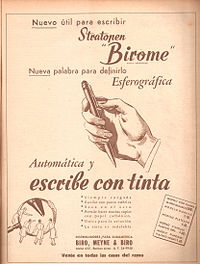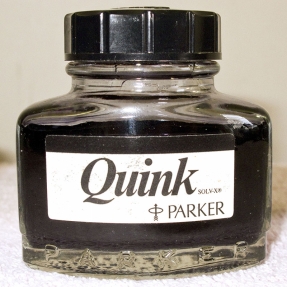 Marcel Bich developed a ballpoint pen from 1945 at a company he established in France eventually launching onto the American market in the 1950s. He deliberately licensed from Bíró and based his products on the Argentinian designs after the failure of a series of US licence busting attempts. Bich shortened his name to Bic in 1953 becoming the ballpoint brand now recognized globally. Intriguingly Bic pens struggled until they launched their Writes First Time, Every Time! advertising campaign in the 1960s.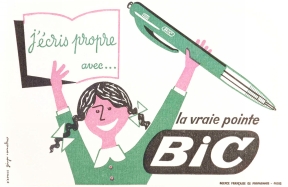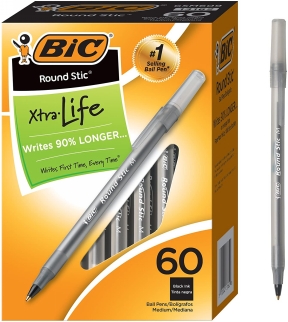 Published Date: June 10th 2020