Alan Breck's Win Silver ... an accolade truly deserved
Alan Breck's AGM & Dinner saw the Regiment gain its first silverware!

One might think that Scotland's Premier Jacobite Re-enactor Regiment, Prestonpans Volunteers own Alan Breck's, would have garnered some silverware by now … not as a trophy but to grace the dinner table. Well not till December 14th 2019 when two Silver Quaichs engraved by Hamilton & Inches were presented to the Regiment. They are a gift from the Barons and Ladies of Prestoungrange & Dolphinstoun - all of whom have in their time Walked the Riggonhead Defile and shared in re-enactments.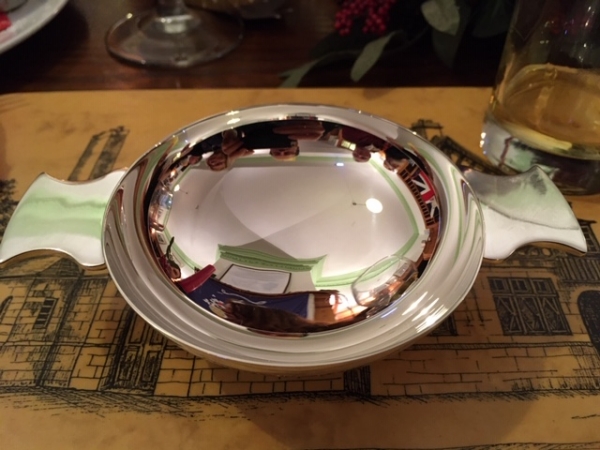 If you look carefully at the rim of the quaich you'll see images of the evening … the Scottish Battlefields Trust's founding Accord above the Regimental banner!

It was a disappointment that Colonel in Chief Martin Margulies, who has attended every Dinner since the Regiment's formation in 2007, and presented the Regiment's Colours to the Prestonpans' Royal British Legion, was unable to attend. He and his wife Beth had flown from the USA en route to their residence on South Uist only to go down with 'flu.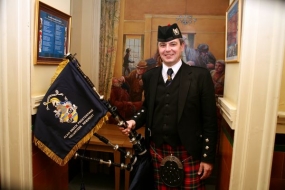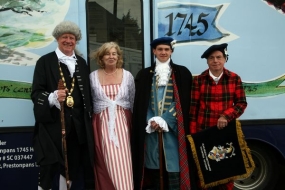 However, the ebullient Dr Joe Goldblatt, Professor Emeritus of Event Management at Queen Margaret University and himself also a US citizen, a new Trustee with the 1745 Battle Heritage Trust was Guest of Honour with his wife Nancy. He is pictured below between Dr Arran Johnston, aka Prince Charles Edward, and Arran's wife Fiona as well as solo inspecting the engraved arms on the quaich. Why two you might ask? Well one for the Edinburgh City Guard and the second for The Prince's Highland Clansmen.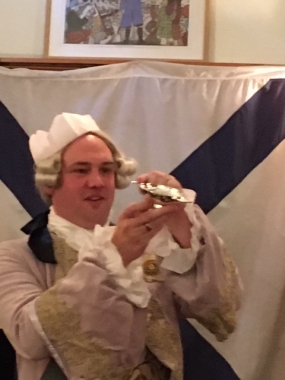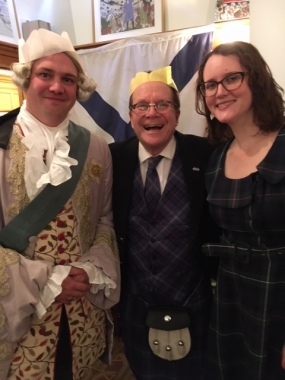 The evening saw pictures from the past year's contributions nationwide and the emerging programme for 2020 was revealed - not least the celebration of The Prince's 300th Birthday and the 275th Anniversary of Victory in Prestonpans.


Published Date: December 21st 2019