Gothenburg Iron for Prestonpans
There never was much doubt that Morrison's Haven traded with Sweden and evidence has now been traced to show iron and timber being imported in 1752 to 1754.

Click on images to enlarge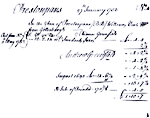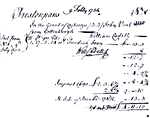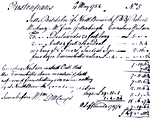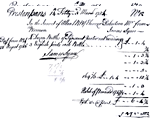 The above are excerpts.

Excerpts from customs records held by William Len, Controller of Customs for Prestonpans. File of impost vouchers, 1750-1756, held at The Scottish National Archives, Charlotte Square, Edinburgh, reference: CS96/4342.

The final record dated 14th February 1754 may be relevant to brewing, since the Symmont Water charged from Bremen is intended for Alloa, which was a centre of brewing.
Published Date: February 28th 2003