Prestonpans and the Spanish Civil War - telling the tale at Prestonpans Town Hall from February 7 to 11th
The story of four Prestonpans miners who joined the fight against fascism in Spain will make its Scottish debut in their home town

It's in the Town Hall at 7.30pm; admission £10/ Concession £7.50. Tickets bookable DIRECTLY HERE

The Wonder Fools' production of 549: Scots of the Spanish Civil War is based on the true story of the men who travelled from the town to take up arms with the International Brigade in the 1930s.

Written by Jack Nurse and Robbie Gordon and performed by the Glasgow Theatre Company, it opens at Prestonpans Town Hall next month for a five day run before heading to Glasgow's Citizen Theatre for four nights.

Based on verbatim accounts from Ian MacDougall's Voices of the Spanish Civil War, Wonder Fools' story follows George Watters, William 'Bill' Dickson, Jimmy Kempton and Jock Gilmour as it pays tribute to the 549 Scots from all different backgrounds who travelled to fight in the Spanish Civil War.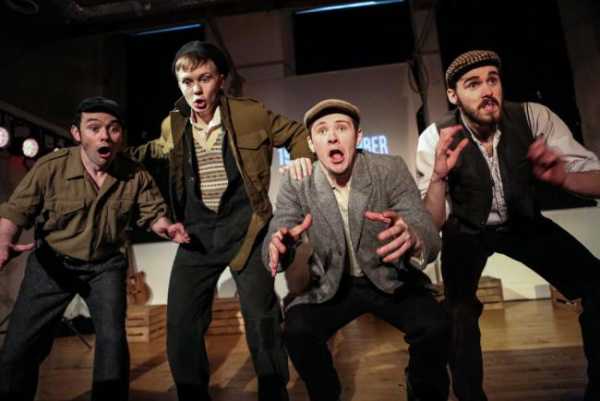 Daniel Gray, leading historian and author of Homage to Caledonia, described the show as an engaging story with wide appeal. He said:

"I feel they will achieve at least two great things: getting those who don't often go to the theatre into the theatre, and inspiring a new, younger generation to consider Scotland's role in the Spanish Civil War. While the play concerns fascism and anti-fascist actions of the 1930s, it also performs the role of keeping us vigilant to the dangers of modern fascism, bigotry, sectarianism and racism."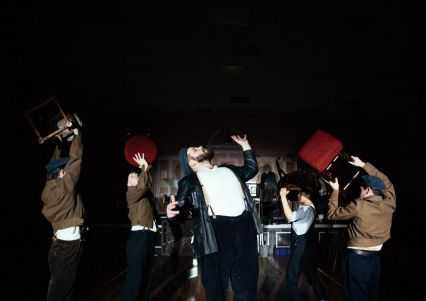 East Lothian MSP Iain Gray saw an early performance of the play while it was still a work in progress and believes it has an important message. He said:

"If a community is to be sustainable and vibrant into the future one of the things it needs is a real sense of itself, of what holds it together, as a community. And that means understanding its own history and its own values and, of course, that's what art is all about, isn't it?

"It's about presenting those values, and that history in a way that is understandable for us today and 549 is just a tremendous example for the community of Prestonpans of how that happens."

The Battle of Prestonpans [1745] Heritage Trust echoed Iain Gray's comments. "They are precisely why the Trust has pursued its commemoration of the battle in 1745; and as soon as we met with the Wonderful Fools we knew we wanted to give support to their presentation of this very significant element of our community history."

_________________________________________________________________

Ed: 549: Scots of the Spanish Civil War is a Wonder Fools production in association with The Brunton, with additional support from the Citizens Theatre, Prestonpans Community Council, the Battle of Prestonpans [1745] Heritage Trust, and Prestonpans Labour Club.


Published Date: February 10th 2018