Scottish Power to sell old Cockenzie Power Station and battlefield sites to ELC
The Future Looks Promising for our 1745 Battlefield ...

East Lothian Council have been designated preferred bidders for the lands owned by Scottish Power in our community. This does of course involve the whole area where the Power Station and its Coal Store stood but also the agricultural lands that are the western end of the 1745 battlefield. The Battle Trust is anxious to take a lease on that area as soon as possible to:

1. return it to agricultural use as it was in 1745; and

2. to establish The Field of Remembrance with its two Memorial Tables - one for the Highland Clans and the other for the Redcoat Regiments that fought on the day. The location is where the dead were buried by Panners on the orders of The Prince in 1745.

Outline Planning Consent for 2. above has already been given to the Trust.

... and if all goes to plan, at the 2018 Re-enactments in Prestonpans September 15th/ 16th, the two Memorial Tables will be carried to their destinations and officially dedicated.

... and the Trust already has a farmer ready to recultivate the agricultural land [which lies to the immediate east and the west of the 1722 Waggonway.]. The land there also includes the location of the iconic thorntree beneath which Colonel Gardiner lay mortally wounded in 1745.

Much still to do then, but looks promising!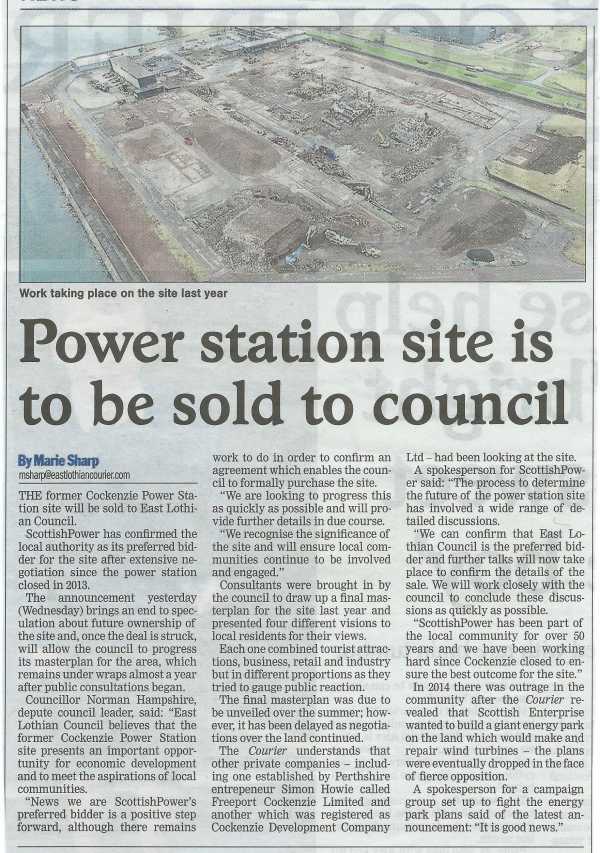 Published Date: October 14th 2017