Consultation for InchCape's New SubStation Location ... June 6th 3.30/ 8pm
InchCape sets out its new proposals

All can be seen at Prestonpans Primary School from 3.30pm/ 8 pm. It's a great chance to see what next for the Offshore Wind Farm's connectivity to the National Grid at old Cockenzie Power Station/ Preston Links Colliery site.

This time around it seems to make a lot more business sense as well as saving the battlefield site!

And it's available again at Port Seton Centre on June 14th, 3pm/ 8pm.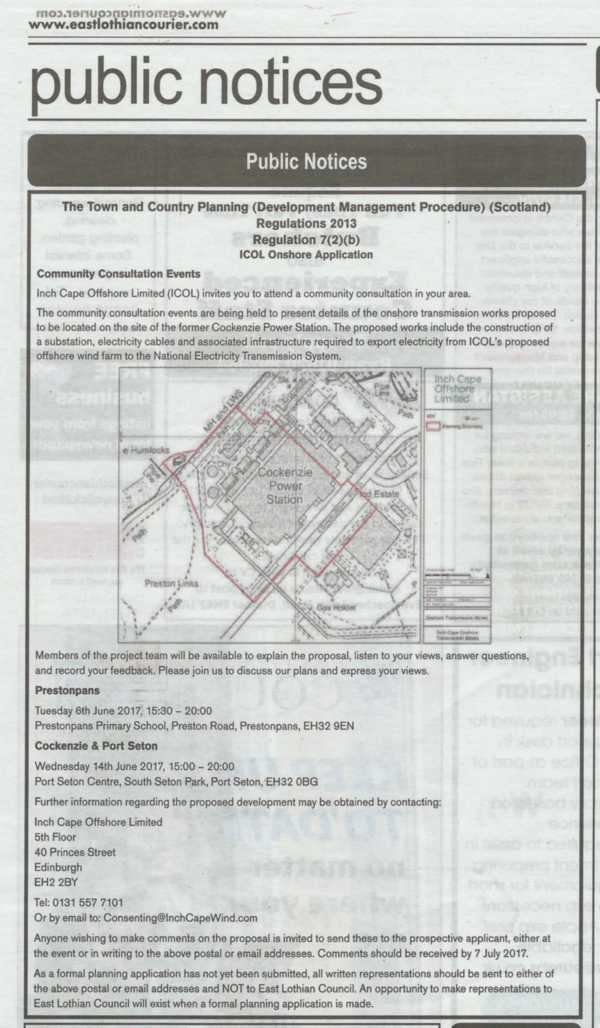 Published Date: May 30th 2017