Open Meeting on Future of BathHouse supports the project
Good discussion and clear support for the proposal from the Battle Trust

Former Chairman of Prestonpans Community Council, Jimmy Yule, commented: " I take my hat off to the Trust for getting this far." However, as all 50 or so who attended agreed there was a great deal of work still to be done, assuming HLF likes the proposal at Round 1.

Vital that all the Museum's extant industrial assets are well interpreted

If the Battle Trust meets with success for its centre, it knows that the balance of the Museum must be successful too. Towards that goal, planned capital investment of £600,000 now pledged by ELC will enable a new home to be found for the steam engines that will have to be rehoused from the BathHouse, and more besides.

Again and again the Trust was at pains to point out, it could not go outside its remit to commemorate the battle of 1745 but, the 80,000+ footfall it will create offers an excellent opportunity for visitors to explore the rest of the museum if it is well presented.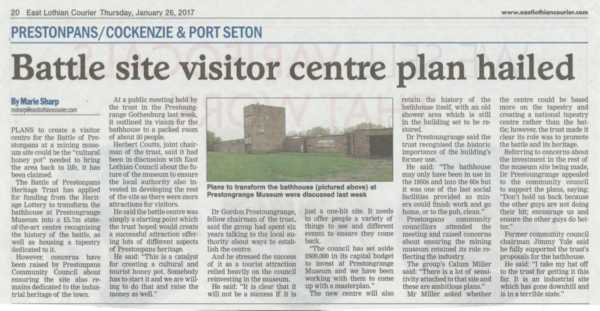 News from HLF is not expected until March; in the meantime the Trust is focussing its attention on the threat to the actual battlefield itself. It has written to Historic Environment Scotland [HES] asking for it to raise a Statutory Objection to Inchcape's proposed SubStation on the battlefield itself. It's re-applying to build since its current 3 year In Principle Consent will expire later this year. This time around there's brownfield land aplenty to the north with the Power Station and Coal Store gone.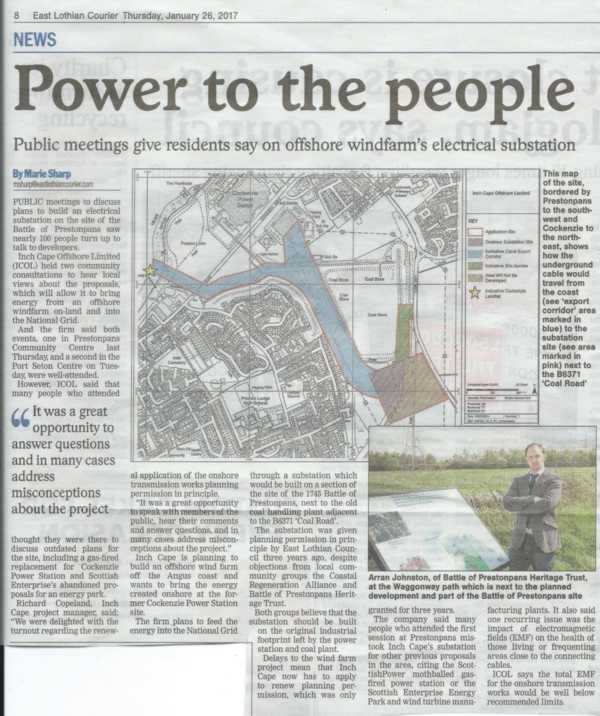 Published Date: January 27th 2017