Tree Art in The Pans! Ding dong wins Nation's Title
Tree in grounds of primary school named Scotland's best - and no, it's not a Christmas tree ...

Report by Kaye Nicolson

The So-called 'ding dong' tree in Prestonpans, East Lothian, has been officially recognised by Woodland Trust. As the image shows, it's a copper beech and woven into the life of our Pans' school and it's been named Scotland's Tree of the Year.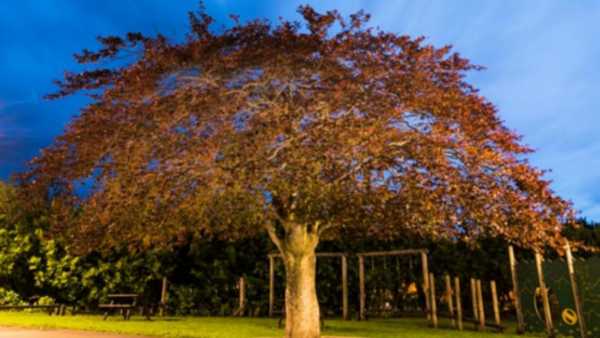 The "ding dong tree" in the grounds of Prestonpans Primary is such a part of the school that headteacher Jonathan Revell said it is almost like having an extra member of staff.

The copper beech gets its name from a tig game invented by pupils who compete to touch its trunk shouting "ding dong", while the canopy provides cover for outdoor learning. Teachers say the imposing tree helps to calm children with complex emotions.

The Woodland Trust named the tree as Scotland's Tree of the Year on Saturday night, revealing that it received 1,023 votes out of the 2,671 cast in Scotland.

Our Ding Dong Tree and the other winners from elsewhere in the UK now go on to represent their nations in the European Tree of the Year competition in February. Chris Evans gave supporting air time on his Breakfast Slow on BBC Radio 2: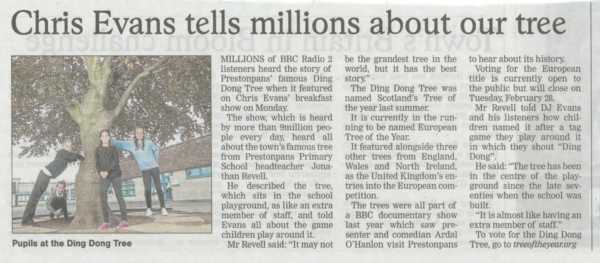 England's winner was a sycamore which appeared in the 1991 film Robin Hood: Prince of Thieves starring Kevin Costner. It is one of the most photographed in the country, standing in a dip in Hadrian's Wall in Northumberland National Park.

In Wales a giant Brimmon oak in Newtown, Powys, took the award after being saved from being felled for a controverisal bypass following a large public campaign.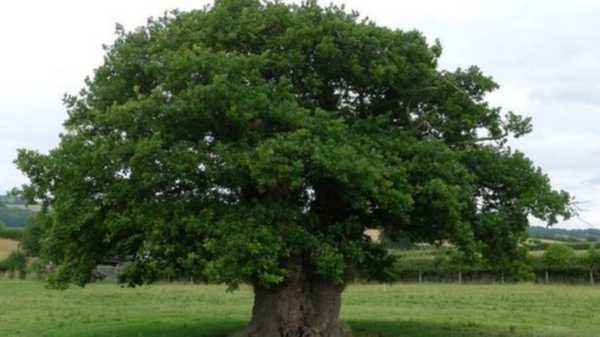 Northern Ireland's winner is a much-loved evergreen holm oak which leans at a 45-degree angle.

The four winners, chosen from 28 shortlisted entries, will each receive a £1000 care grant.

Woodland Trust chief executive Beccy Speight said: "Trees are inspirational in so many ways and our winners clearly demonstrate how we cherish these natural landmarks.

"They puncture our lives and landscapes and tie us to our past, the equivalent of our best buildings but yet are far less protected."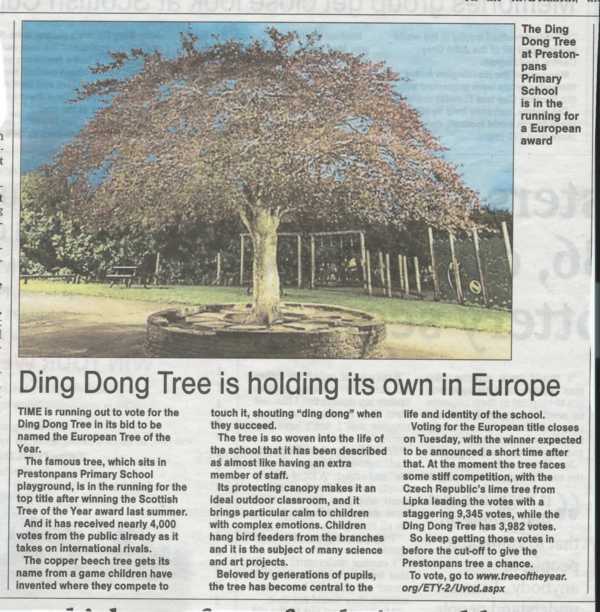 Published Date: December 18th 2016