Preston Athletic Shine for the Scottish Cup
2-0 in the final 20 minutes at Prestonpans

The Prestoungrange Gothenburg has been proud to sponsor Preston Athletic since it re-opened in July 2004, and it was an added bonus to see the team make the Tennent's Scottish Cup 1st Round in a home game at Pennypit on November 19th. The good and the bad news was that their opponents were Gretna, currently top of the 2nd Division without loss this season so far. Victory seemed unlikely unless luck was with our side!

Click on all images throughout to enlarge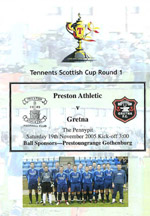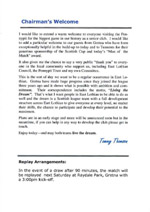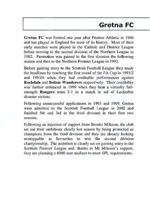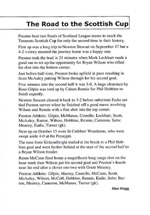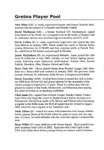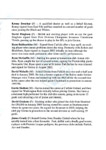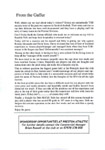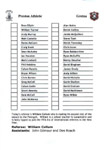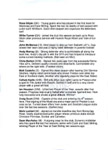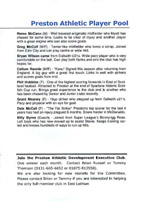 What history now knows is an indisputable fact is that Preston Athletic dominated the final 20 minutes of play, scoring two glorious goals that brought the 1000+ spectators to their feet. We could all go back to The Prestoungrange Gothenburg to celebrate on a high! There was only one major snag - Gretna had earlier scored six goals in the first and second halves.

Scoreline belies the Cup Satisfaction in The Pans

Prestonpans has not seen a Scottish Cup run since 2002 when Preston Athletic took on Hamilton away from home to lose 1-0. So the fact that they had qualified to take part this year, playing at home, was heartening to say the least. And the game was played throughout its 90 minutes in great spirit with only three Yellow card offences.

Preston Athletic's game plan for the first 70 minutes was to seek to keep Gretna out, with 10 out of 11 men in defence almost all the while. One imagines the theory was that this would minimise any humiliation that could arise by taking Gretna on upfront.

Truth to tell with six goals down after 70 minutes it had clearly failed. Only when Preston Athletic brought on new legs and let it flow did the two extremely well taken goals come. But then again, perhaps that was the real battle plan. Lose we might but we could go home with a spring in our step. The two excellent goals from Phil Hobbins [86] and Sean McAulay [90] past their keeper were missed by several faint hearted supporters who had already left. [The time honoured saying "it's never over till the fat lady sings" was seldom more true than in this game!]

Media Expectations All Part of the Tale

Frankly, Panners don't normally expect their goings on to make the Sun newspaper or Sky TV, although its not uncommon these days to be on BBC TV Scotland or in the Edinburgh Evening News. But together all these media managed to give the upcoming match perhaps even more attention than its eventual scoreline merited. Yet Gretna's performance this season has been so outstanding that any upset would be big news indeed. The Sun in its inimitable manner resolved to conjure up our Witches associations to address the issues and some team members obligingly wore witchglitz apparel. Could witchcraft be used to good effect? [It certainly seemed to be going well in the final 20 minutes!] The BBC was more interested in what a Cup Tie meant for a town like Prestonpans, the only Scottish FA Club in East Lothian.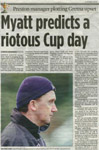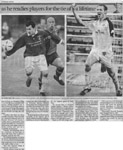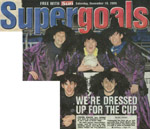 The Morning After?

So as Sunday dawned, what would the press have to say on reflection? Was it to be 'Ruthless Gretna March On' [Sunday Times] or 'Preston Hold Heads High' [Scotland on Sunday]? Pleasingly it was both. And more than that, Gretna's owner Brooks Mileson readily remembering their own quite recent history as a part-time club, kindly donated its half of the gate money to the future development of Preston Athletic. All agreed it had been a big day in the Pans, including Scottish FA Chief Executive David Taylor who sincerely commented: "I'd much rather be here than at the Old Firm game". [He'll go far!]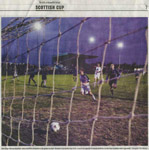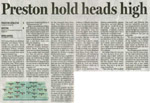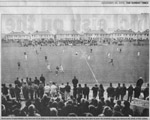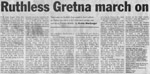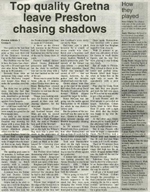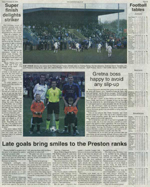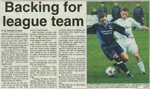 Published Date: November 19th 2005