Ocean Cruisers/ John Muir Statue .. there's food for thought!
Well then, here's pause for thought!

The ideas are coming so tick and fast it's hard to keep one balance! But this proposal is nowhere near as 'threatening' as the Energy Park was.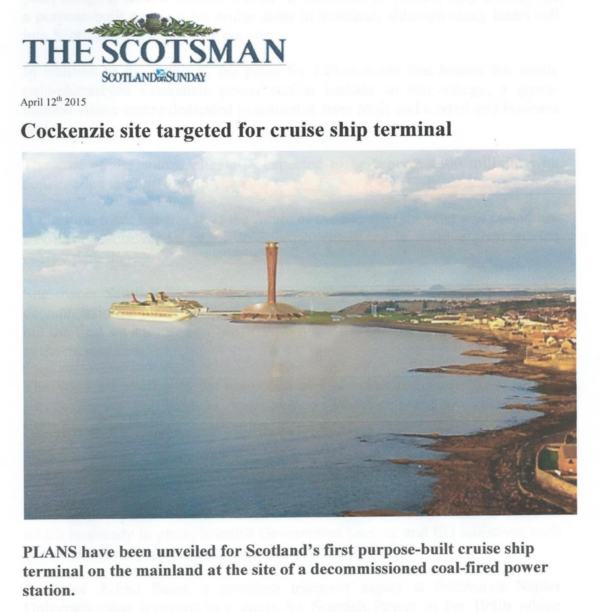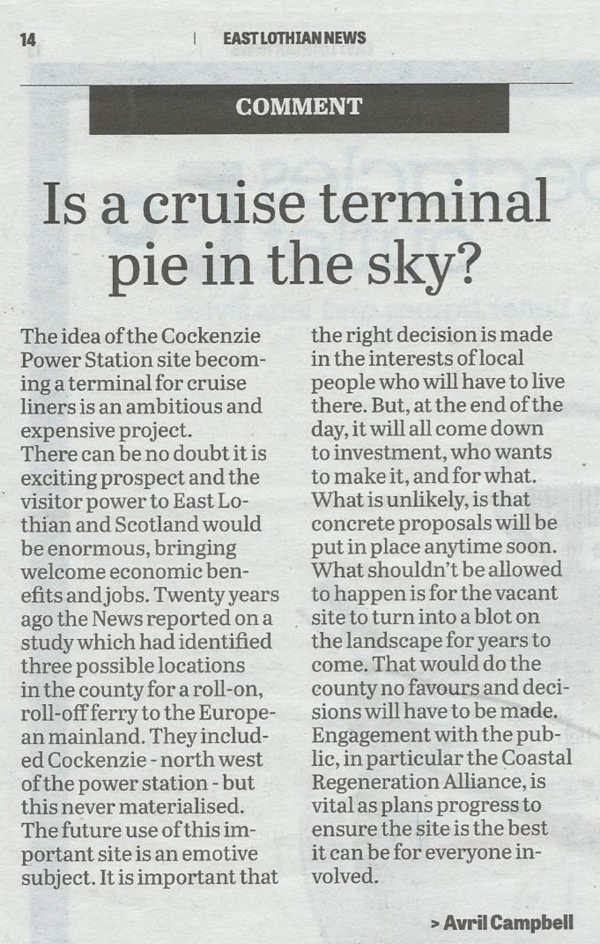 No need to reach any hasty conclusions. Food for thought ... although it is clear that the transportation connnections from Maritime Cockenzie to the A1 alluded to will require considerable upgrading .. maybe a tunnel under the battlefield like Stonehenge?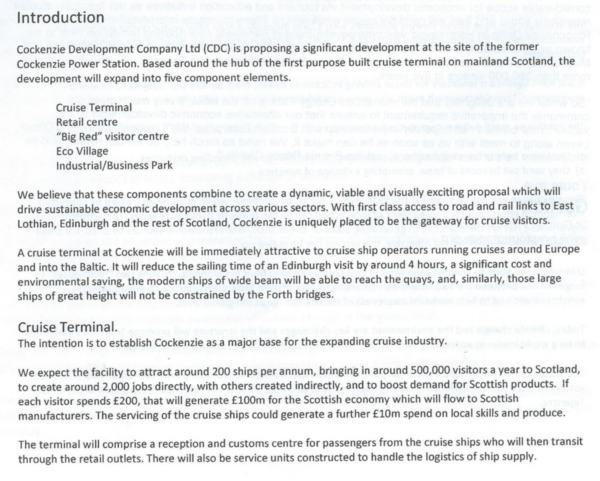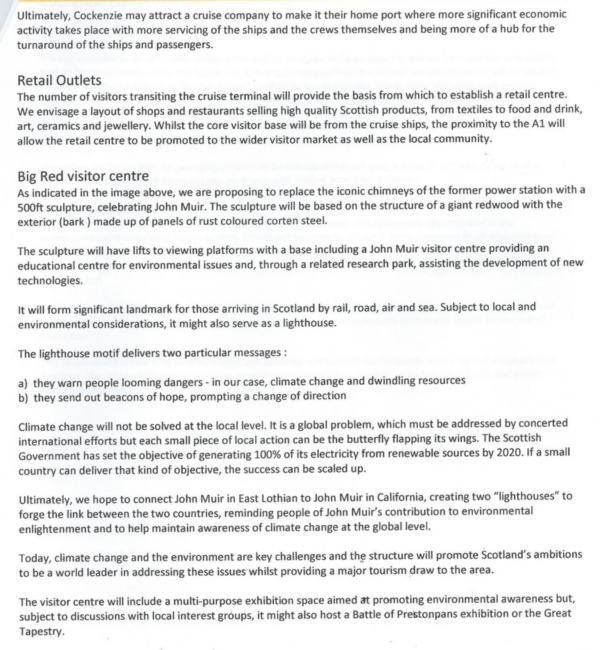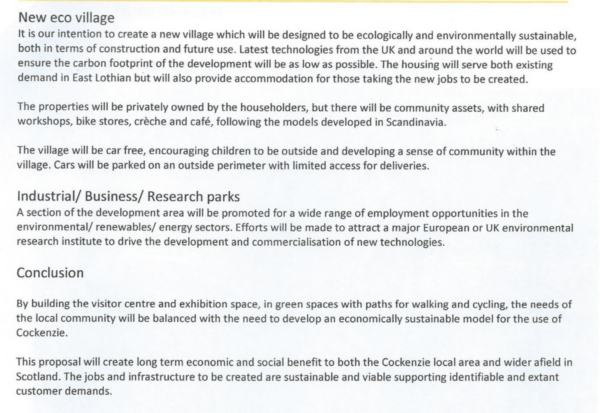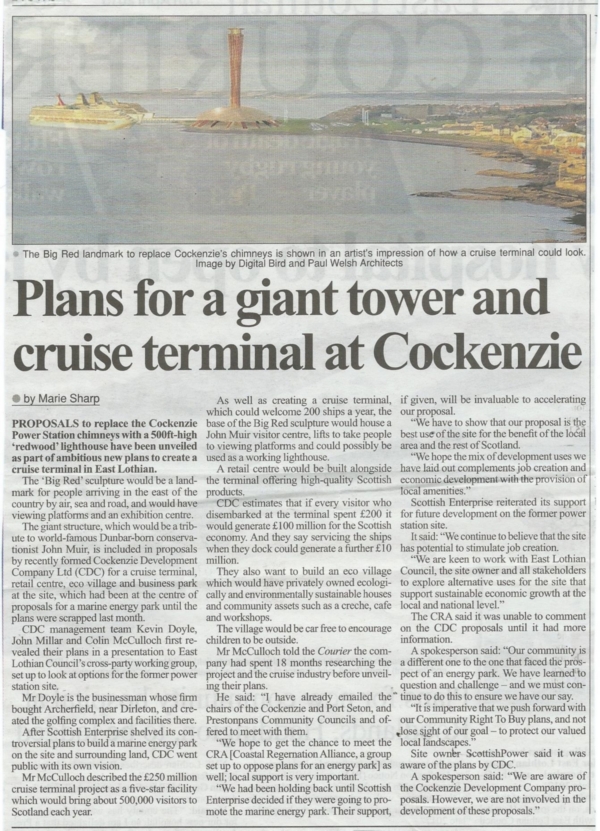 Published Date: April 19th 2015