Is Cllr. Callum Millar right to be fearful for PL scholars?
Is this truly the downside?

Amongst the jubilation that the gargantuan Energy Park suggested by Scottish Enterprise is not to proceed at Cockenzie, East Lothian News elected to give front page space to Community Councillor Callum Millar as he seemingly spoke for Prestonpans Community Council at large.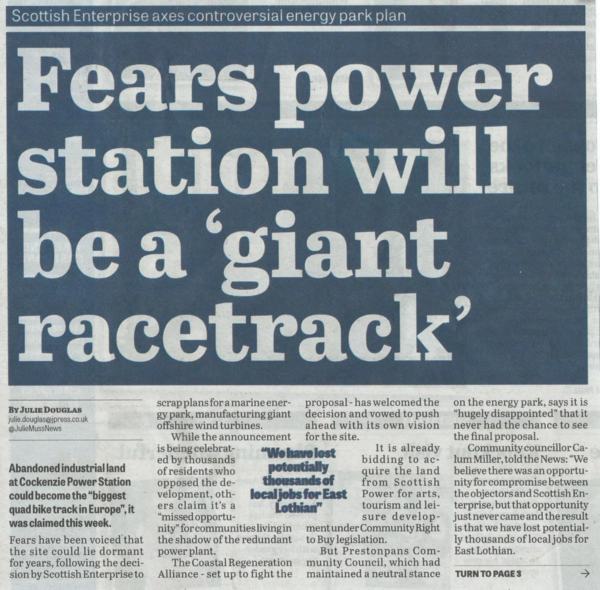 It is suggested that not exploring further what Scottish Enterprise could offer was a 'missed opportunity', that a derelict site would become an eyesore even a quadbike track. Most importantly the young a PL High School would have vastly reduced options for local employment. [Gregor Robertson from Pencaitland certainly agrees about employment loss as per his letter to the reprinted below.

Well it's certainly possible that the demolished site of Cockenzie Power Station could be derelict for while, and that enticing job opportunities might have risen for our local youngsters. But that assumes nothing happens instead of what Scottish Enterprise had proposed. And of course it must and it will!

All of us who voiced our distaste at the sheer dominating scope of the proposal have asserted we are not Nimbys. We are more than content, indeed keen to see 'appropriate' development of light industry such as we already have established hereabouts. And keen to see the tourism potential of the battlefield and the tapestries and the arts at large flourish. That will bring jobs in an environment that sits comfortably with the residential communities we now are. David Ostler believes that's the case.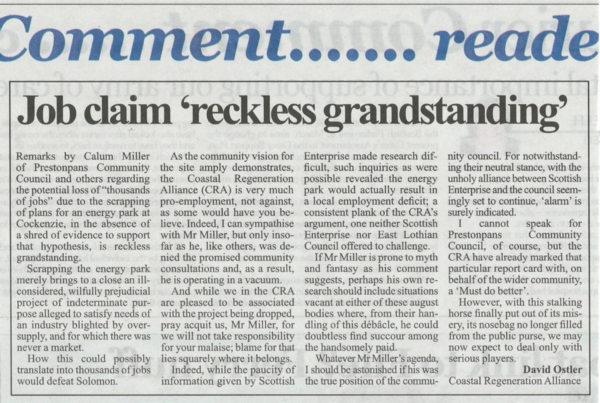 It's probably true that once we would have / could have welcomed such a grand project, say in 1965, but we can no longer give such a welcome. We have had to realign and readjust or lives since the mid-1960s, and we have.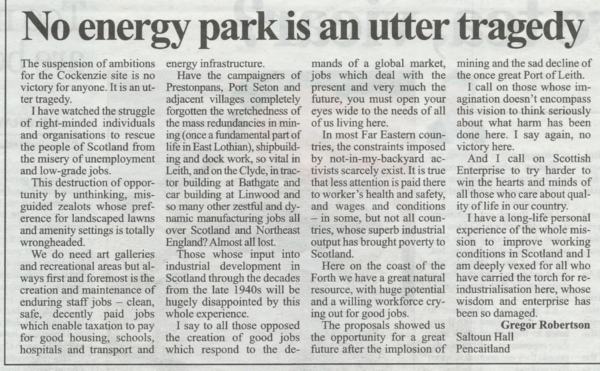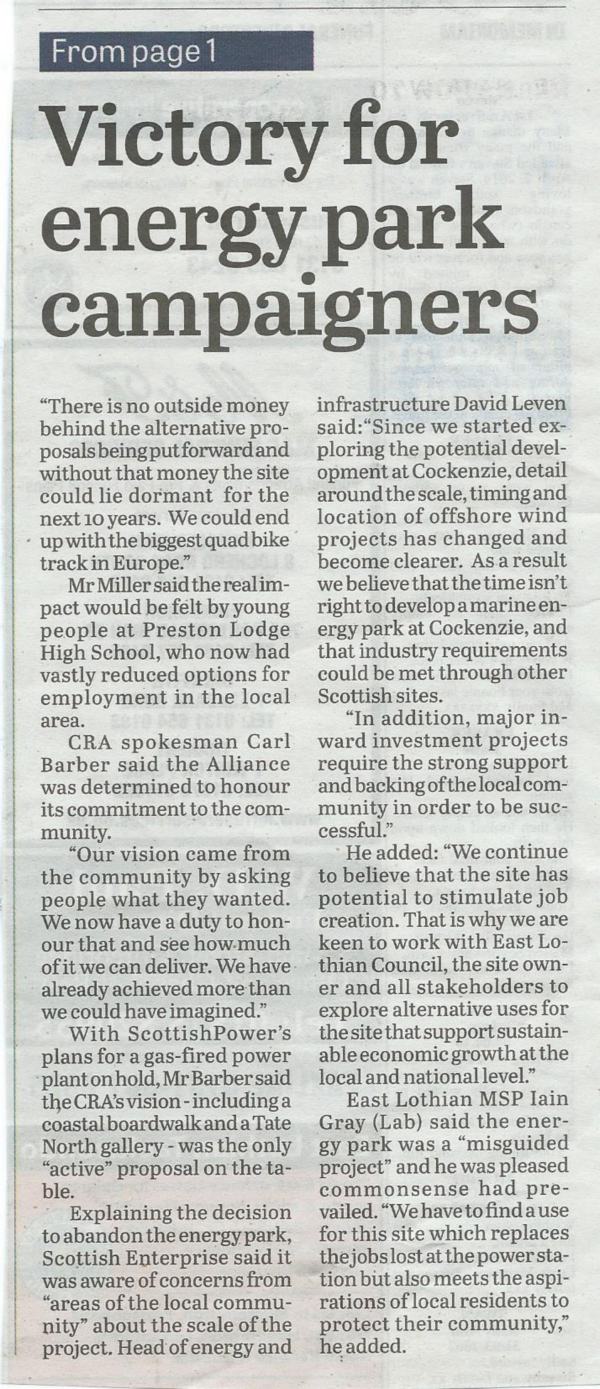 PS. Hats off to Iain Gray, our local MSP. He read it right from the start and sums it up in the final paragraph below!





Published Date: April 9th 2015