Coastal Regeneration Alliance launches splendid proposals
Coastal Regeneration Alliance goes public on what might even should perhaps be!

It's a delight to report that the Coastal Regeneration Alliance [CRA] has now gone public with an overall scheme for the development of the Cockenzie Power Station 'footprint' in the coming years. It wont be long now before those two iconic chimneys are felled - then what?

The CRA's proposal argues that the Boardwalk should be the first and immediate step. To the south the battle site is already taking serious initiatives to conserve and interpret that area and bring it back to agriculture as it was in 1745 alongside a Field of Remembrance which now has Planning Consent.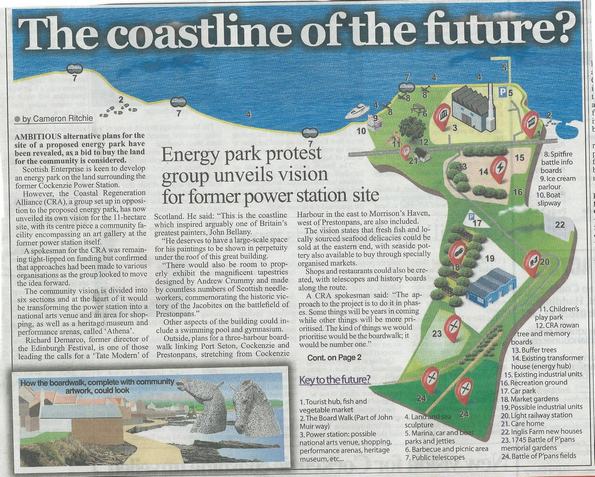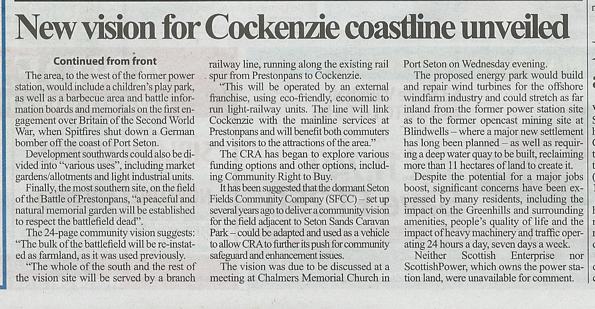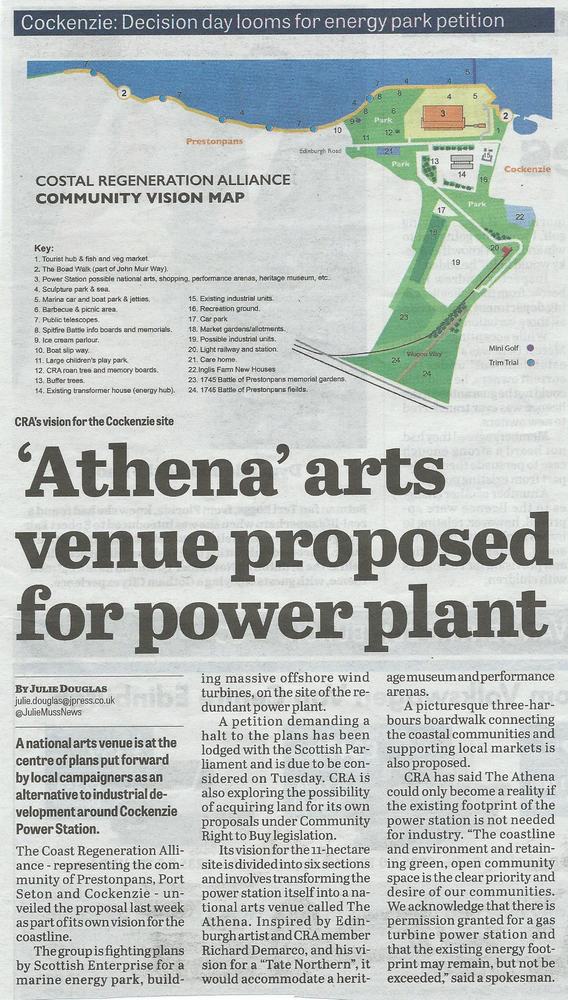 Published Date: December 1st 2014