Cockenzie Harbour is Captivating .. ensure its renaissance!
Gareth Bryn-Jones makes the case for a renaissance at Cockenzie harbour .. not a new port ..

This is one more aspect of our environment that with imagination and determination can play an increasing role in community life and development.

Its renaissance must be included in the emerging County Development Plan as well as the necessary discussion of new housing targets and local employment opportunities.

Congratulations to the East Lothian News as it continues to give space for its Power to the People Campaign in the face of Scottish Enterprise's outrageous proposals.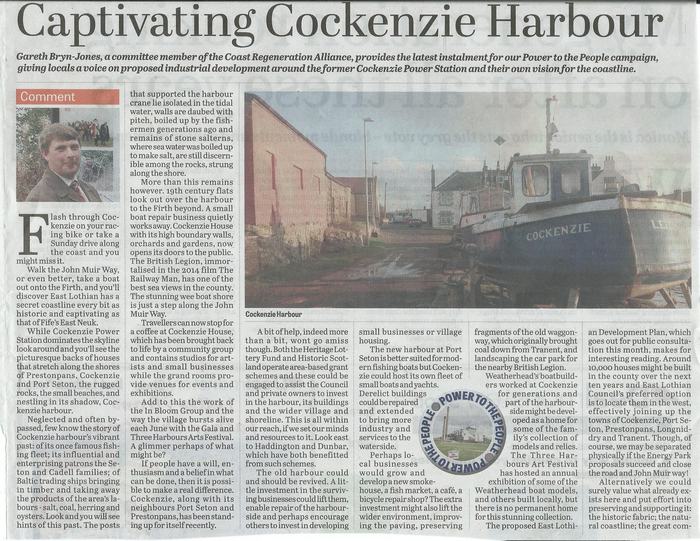 Published Date: November 22nd 2014