Power to the People: Battle Trust refuses to concede an Inch to [Inch] Cape
Total opposition to Inch Cape proposal to build on battle site continues from the Battle Trust

On Tuesday September 2nd East Lothian Council threw down the gauntlet to the 1745 Battle Trust and its supporters across the Coastal Regeneration Alliance. The Planning Committee's message was brutal: You don't know what's good for you! But we do. Heritage is all very well, but it can't stand in the way of the future says ELC Council Leader but also 'Prestonpans/ Cockenzie/ Port Seton/ Longniddry' Cllr. Willie Innes. And he adds that since Historic Scotland has given it the green light, you're done for.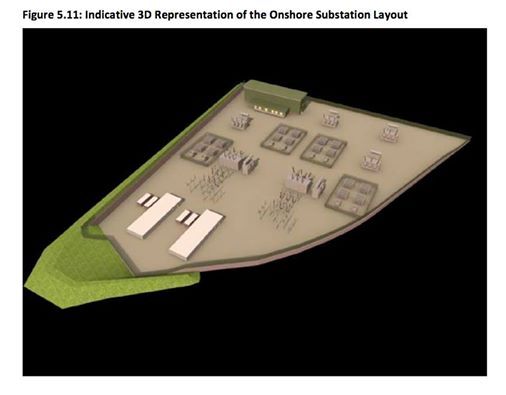 Willie, there are hundreds of acres of brownfield land just north. Put it there if it must come ashore here, not on the battle site. As for Historic Scotland ... the 1745 Trust is [almost] speechless, probably because the statutory 'heritage protector' has stabbed them in the back - but then they have form hereabouts if you can remember the old Fowler's Brewery HQ saga.

10 good reasons for not giving Inch Cape the go ahead were cited by QC John Campbell representing the community. All were ignored in favour of Inch Cape's plan to build a SubStation on the battle site.

Between September 2nd and Inch Cape's full planning application, still to come, Gareth Bryn-Jones has pledge to leave no stone unturned to see ELC's support evaporate. A stooshie beckons on at least four fronts.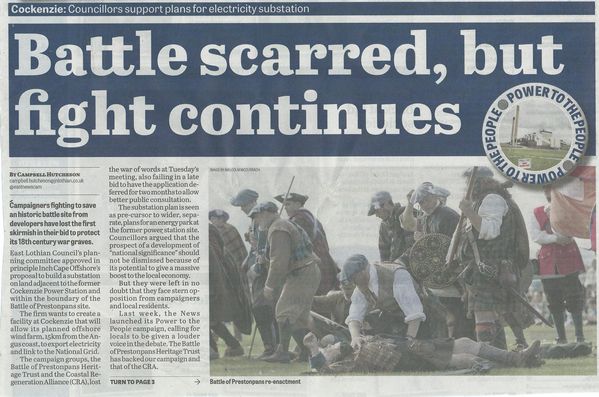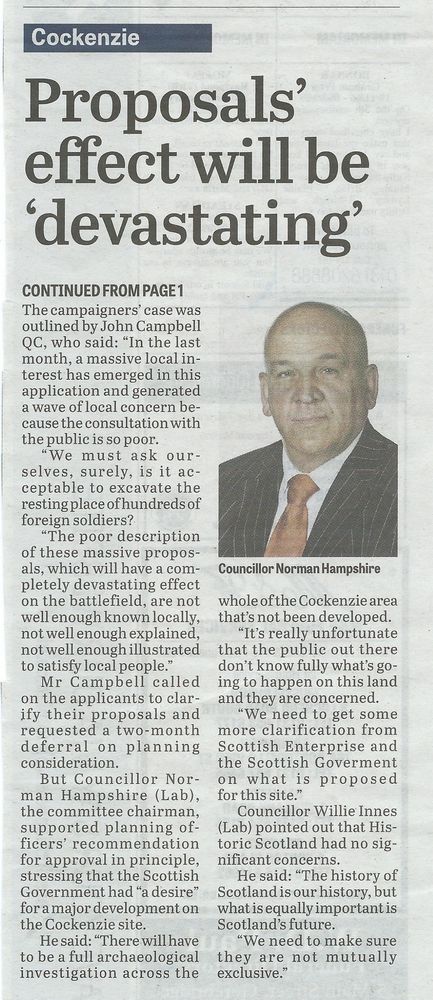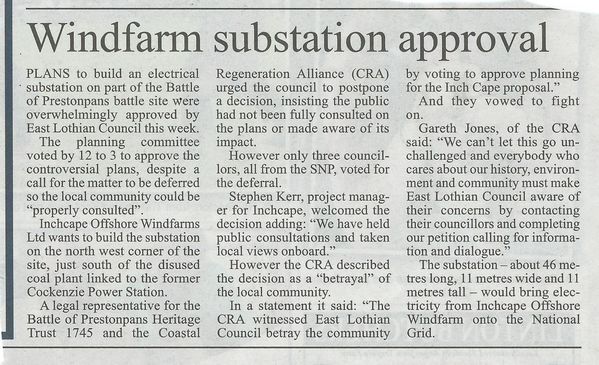 Published Date: September 5th 2014