Pans Tale in Scottish Diaspora Tapestry
Tales Famous and Tales Family .. both flourish in the Scottish Diaspora Tapestry

... and none more poignant than that of Isabella and Helmut who met on a bus in The Pans - was it a Wiles?

Isabella's cousin Greta Anderson and her daughter Karen Fiddler have stitched their tale. Read on from the June 6th article in the East Lothian Courier.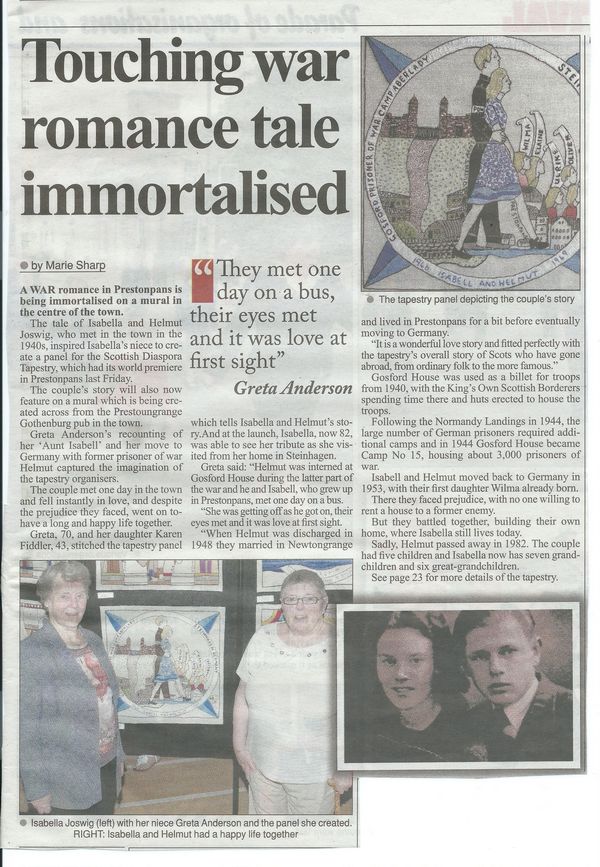 Published Date: June 7th 2014