Twittering Countdown to Battle ... Highlanders are on their way to Prestonpans!
https://twitter.com/Prestonpans1745

HERE

It's all in the headlines ... The Prince is gathering the Highland Clans. He's landed at Arisaig and in the coming weeks a Highlander, who has immediately joined, has promised to Twitter his way to Prestonpans and his date with history there ...

The Prince very much depended on word-of-mouth communication to build his Highland army so, yes, he most surely approves, but has refrained [so far!] from running his own Twitter account.

So, in the vernacular ... the Prince is trending! Cope beware .... and the Elector [Yes, he was called George too!] ... and all are invited to the Grand Re-enactments on Saturday and Sunday September 21st/ 22nd on the Green Hills of Prestonpans ....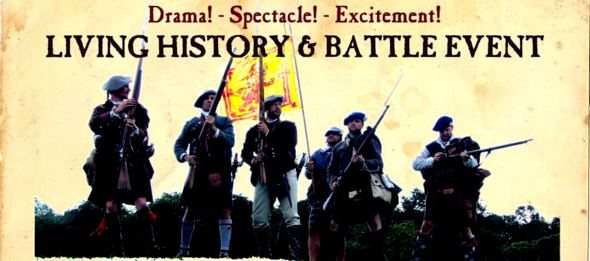 Published Date: July 25th 2013