Gothenburg Welcomes all Platinum Wedding Anniversaries ..
The 'greatest place' to celebrate

You can't question the judgement of William and Alice. They've had 70 years to plan their big event, and they chose our Prestoungrange Gothenburg. It was a marvellous occasion, and make no mistake about it, The Goth will give its warmest welcome to all who reach their Platinum destination.

But no need to wait 70 years. Wedding anniversaries are a speciality. Chef Andrew Laurie can meet almost any wish. Start practising now each year in the build up to platinum ...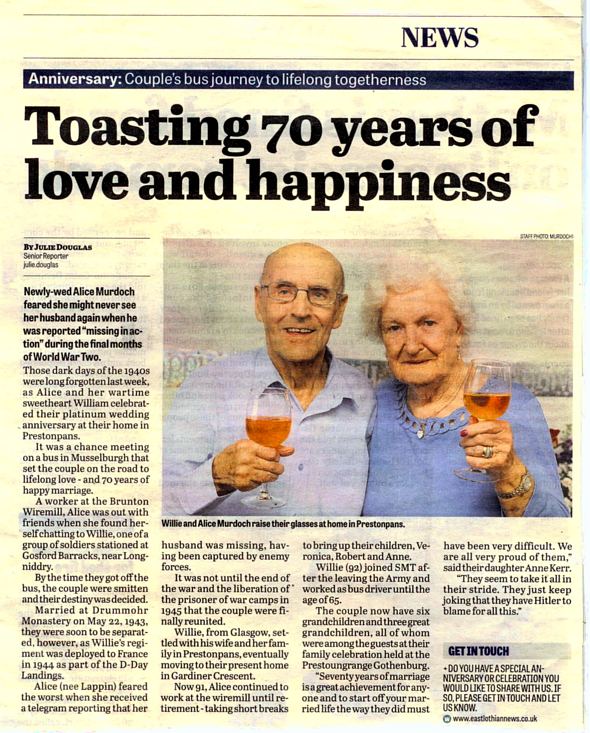 Published Date: June 6th 2013