Life is a Beach, but it demands Restoration ... our Murals 10 years on ...
Our historic beach murals are next in line for TLC

It's 10 years since summer vacation students at Preston Lodge High joined the Arts Festival on the foreshore north of the Gothenburg, to depict our town's pottery history. And in those 10 years the sea has pounded the walls on which it is set, seemingly more art critic than fan.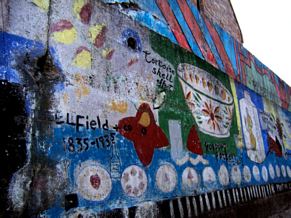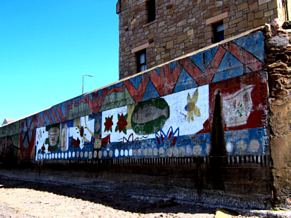 All murals towns around the world have to have a considered programme of restoration that must be in place and carried through. To be Scotland's Murals Town with faded murals is scarcely an option. As can be seen above, the first steps have just been taken to give us clean pots. Below is the full sweep of the foreshore's artworks.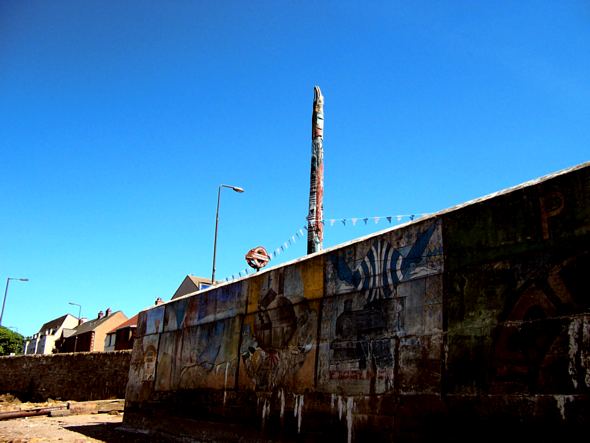 Restoration has of course been going on now for more than four years, here and there as required. Several have been re-painted and one totally replaced showing John Muir opposite the Gothenburg. But a recent audit of all our 60 murals has enabled us to set a number of priorities. To tackle these we asked for and received a £2,000 Civic Pride grant and the Gothenburg itself has topped that up with a further £8,000.

Here's one that's come away from the concrete sea wall - it tells of our Salters, originally painted by Kate Hunter. A similar problem has arisen on Andrew Crummy's Witches Mural in the Gothenburg's south garden. The railings clearly need attention as does our bench. And what of our two coos?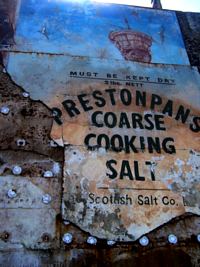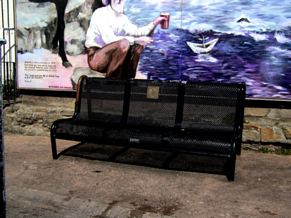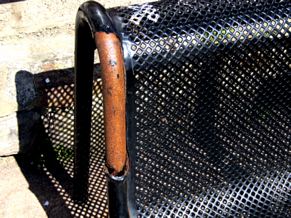 Not surprisingly the very oldest murals are on the foreshore. That's where we started the whole campaign nearly 12 years ago now. They typically need the most attention. Just take a look here in some detail at the challenge ... but rest assured in 2014 you'll see lots of difference!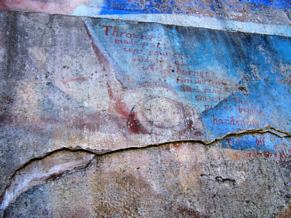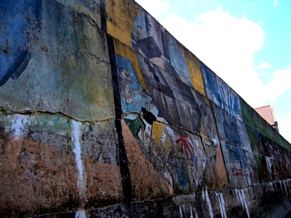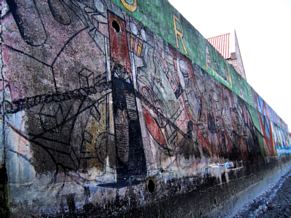 Published Date: June 8th 2013