Annual Family Day with Alan Brecks and the Battle of Prestonpans: June 1st
It's an opportunity to drop in and meet the Alan Breck's for all the family at the Prestongrange Heritage Museum ...

They might look diconsolate on the poster but this year has already seen them with many a swagger at re-enactments at New Lanark Mills and more ... particularly when they're attired as redcoats!

AND .. the Regiment's strength is growing all the while. If you'd like to volunteer to join, speak to one of the friendly ones!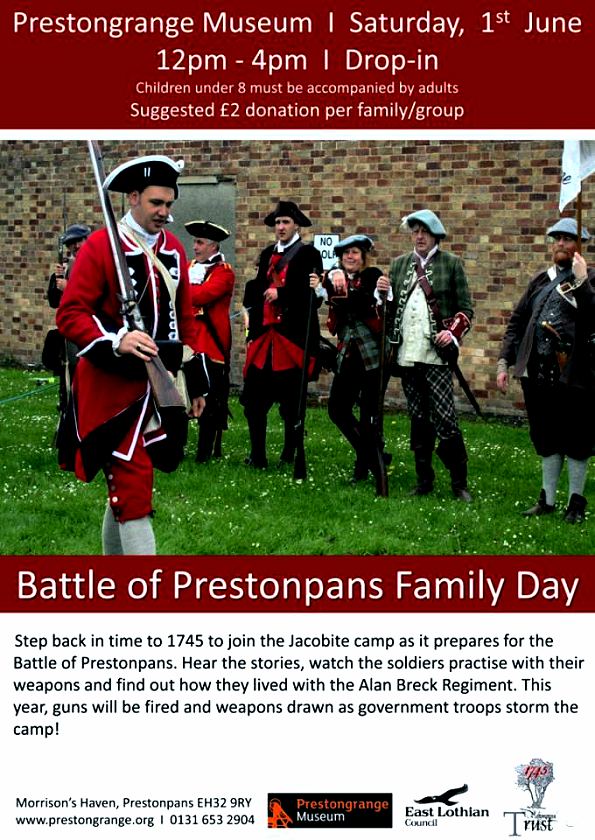 P.S. .... and if your appetite is well whetted for Bonnie Prince Charlie/ Jacobites/ the Battle in 1745/ embroidery ... then make your way to Prestonpans Community Centre as well. The famous 105 metre Battle of Prestonpans Tapestry is on display there throughout 3 Harbours Festival June 1st/ 8th [except Sunday 2nd].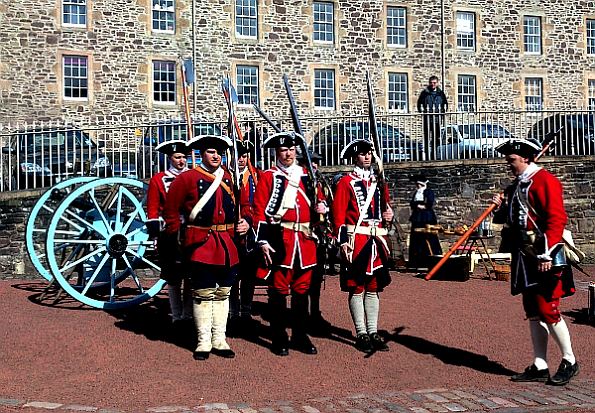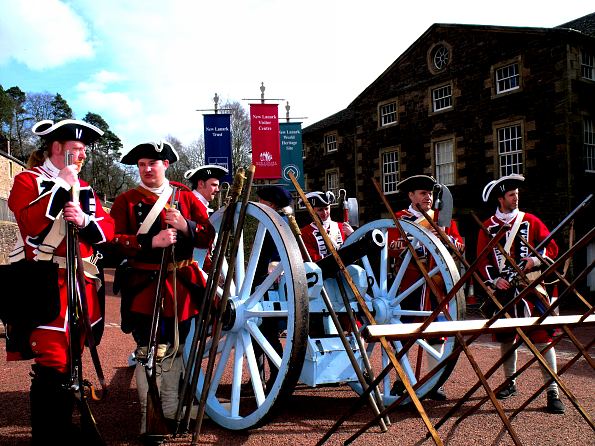 Published Date: May 19th 2013