It's all about a book ... about the Blood Stain'd Fields of East Lothian
Duke of Somerset returns to scenes of ancestor's victories in 1544 and 1547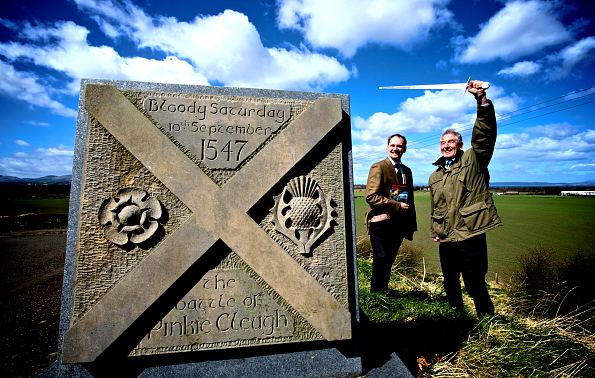 Today's 19th Duke looks happy enough as he brandishes his sword alongside author Arran Johnston at the Pinkie Cleugh Memorial. It was indeed a Bloody Saturday on September 10th 1547 when his ancestor, the 1st Duke, crushed the Scots army led by the Earl of Arran. That 1st Duke was uncle to King Edward VI of England and Ireland - son of Henry VIII and Queen Jane Seymour. The proposition was that Mary Queen of Scots should marry young Edward Tudor thereby uniting the crowns. As events transpired of course Mary went to France, married the Dauphin and was for a few years Queen of France. On her return to Scotland she made some unfortunate marriages, fled to England for her cousin Queen Elizabeth I's protection, but blotted her copybook and was executed. She had her revenge when her own son, James VI of Scotland, inherited the English throne as James I.

Duke pens the Foreword to Arran Johnston's new book .. and joins the Launch



Photographs by Tony Marsh and Battle Trust cameras

The Duke was in East Lothian visiting not only Pinkie Cleugh, accompanied by re-enactors, but also the sites of the other battles since before Roman times that have been fought hereabouts - including Athelstaneford, Dunbar, Haddington and Prestonpans. On the foreshore at Prestonpans he could imagine his ancestor's mighty English fleet offshore from Morrison's Haven!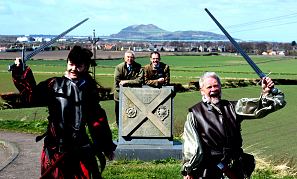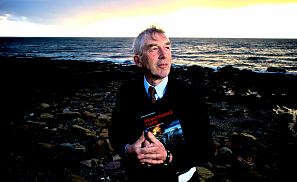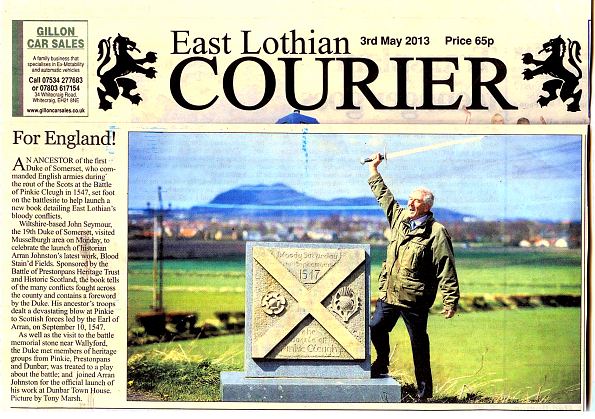 Today's 19th Duke, John Seymour, is not actually an ancestor but a descendant of the 1st, but the tale's a good one!

Copies of the book are available from all bookshops of course especially Kesleys in Haddington and online here at the Boutique/ Online Shop CLICK DIRECTLY HERE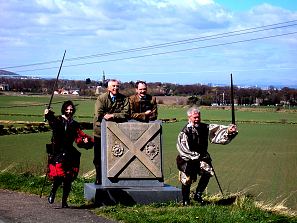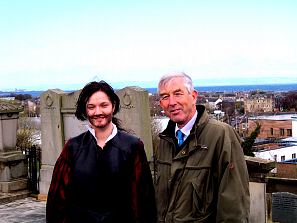 Visits to Inveresk Church saw some hail on the otherwise sunny day, but the significance of the hill on which it stands can only be appreciated by a field visit! It commands the Esk valley below as Arran and Somerset clearly realised.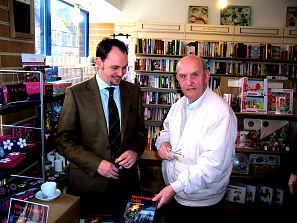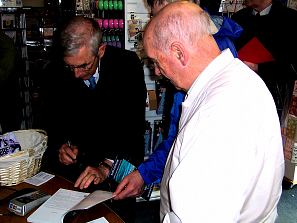 The afternoon's book signing saw both Arran and The Duke with pen in hand at Kesleys and more re-enactors came along to Dunbar Town House in the evening. After all, Dunbar had two major battles and must surely gain serious county status for those alone .... although the Saltire story at Athelstaneford is hard to beat.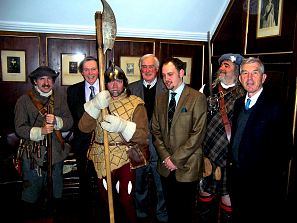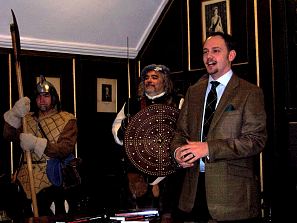 Published Date: May 1st 2013