Sporting Heroes Mural Looking Very Sprightly!
Diary Date is February 6th for Official Launch of the new Mural by Tom Ewing

Although well before February 6th many will have seen the new mural Tom Ewing has painted of Pans Sporting Heroes, on that date it is very much hoped the booklet with the tales behind each althlete will also be completed and published. It will be on sale at £2 a copy at the Pennypit and The Prestoungrange Gothenburg - which sponsored it. There'll be a bit of a party back at The Goth after the launch too!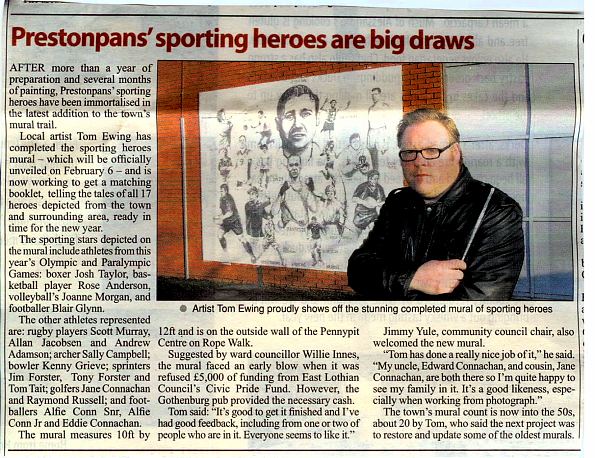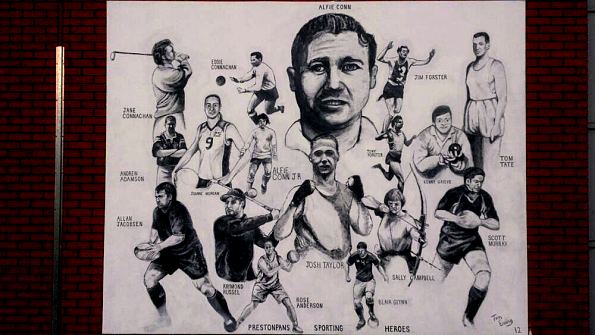 Published Date: December 21st 2012