Alan Breck's Regiment Dining on June 30th: All Supporters & Friends Welcome
Annual Chance to Meet the Intrepid Volunteers at Dinner & More ...

The signature moment is the serving of The Drambuie by HRH The Prince Regent, Bonnie Prince Charlie. But there's a great deal more to catch up on. All seven whiskies the Prince might have drunk en route to Prestonpans [and an English distillation at Derby perhaps?] will also be there for the tasting!

It's five years since the Regiment was established by Royal Warrant at the Palace of Holyrood House and much has been achieved. Invitations to participate in Living History occasions across Scotland and into England are now a regular occurence.

Working with the Glenbuckets, the Charles Edward Stuarts from Derby and the Montgomeries from the Czech Republic since 2007 the Regiment has given The Pans Scotland's only annual Jacobite re-enactments each September appearing at Bankton House, Cuthill Park, atop the Bing, at Cockenzie House and most determinedly of all Walking the Rigghonhead Defile at 5 am.

In honour of that last event, the Battle Trust is proudly striking a Medal for all who Walk at 5 a.m. on the occasion of the Regiment's 5th Anniversary - Saturday 22nd September 2012. There's a suggested charitable donation to the Trust of £2.50. The Medal will also be available on application for those who can produce photographic or other impeccable evidence of 5 a.m. Walking in earlier years with a differentiating ribbon.

Martin Margulies, the Regiment's Colonel-in-Chief and author of the definitive book, Battle of Prestonpans 1745, will be Guest of Honour at the Dinner - and he's preparing a new edition of that book by end 2012, so all helpful advices and comments are welcomed by him!

So much to hear about and enjoy! Everyone welcome and although Dress Code recommended is 18th Century any style that is comfortable will be acceptable.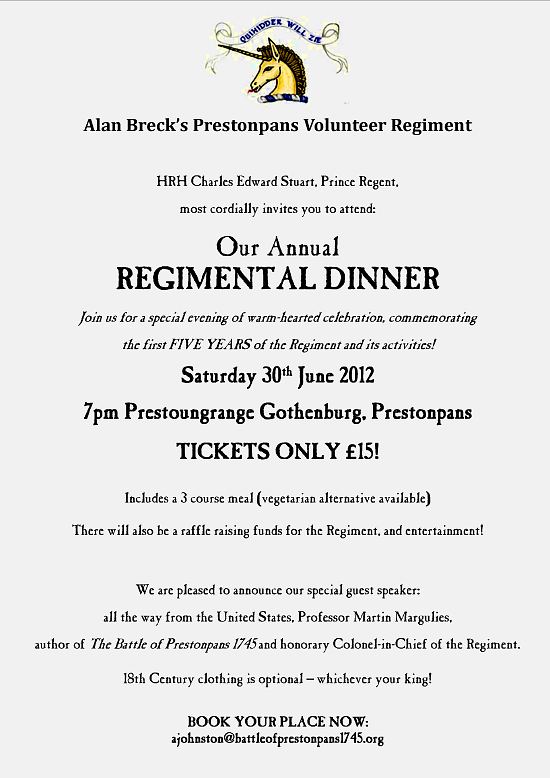 Reservations can be made here to ajohnston@battleofprestonpans1745.org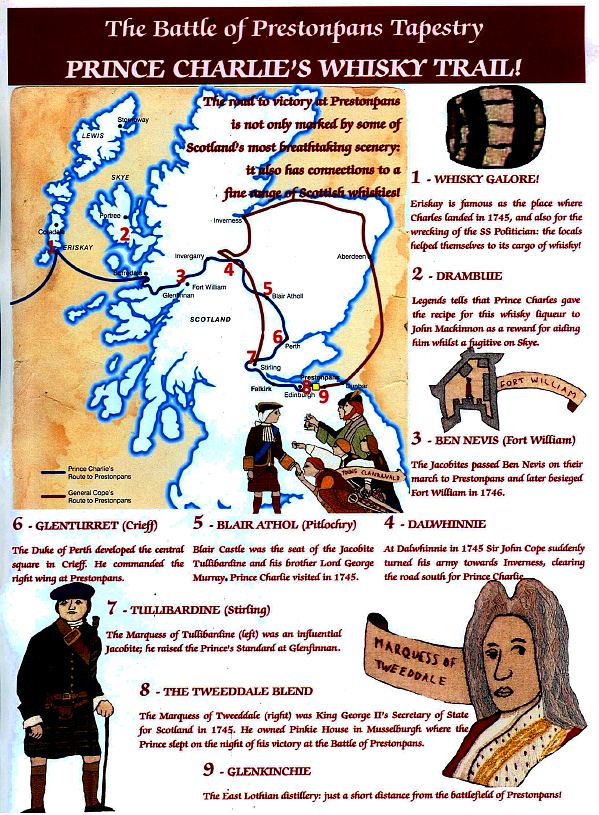 Published Date: June 19th 2012